News Waali latest news updates.
Supreme Court In the case of Eknath Shinde vs Uddhav Thackeray, which has caught the attention of the entire country, there were important developments in the Supreme Court today.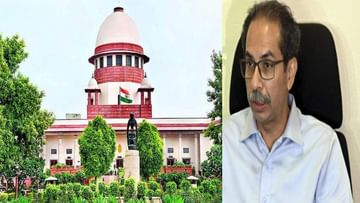 Image Source credit: social media
New Delhi | Uddhav Thackeray (Uddhav Thackeray), Eknath Shinde (Eknath Shinde) along with his supporters in Avagha, Maharashtra, the hearing of the power struggle in the Supreme Court has now reached its final stage. The Supreme Court is witnessing chaos today on the basis of the majority test on which the Shinde-BJP government came to power in the state. The argument of the lawyer of the Governor Tushar Mehta is going on in the Supreme Court. After Mehta's argument, Chief Justice Dhananjay Chandrachud asked the Supreme Court about the Governor's action. Out of the four points raised by Mehta, only one seems correct. In fact, the Supreme Court expressed dissatisfaction with the Governor's actions at that time on the rest of the issues. The Chief Justice observed that calling the majority test by the Governor was a big step to end the government at the time.
What is the Supreme Court statement?
The Chief Justice made an important comment while addressing the Governor's lawyer Tushar Mehta. The Chief Justice has stated that I am personally unhappy with the majority test called by the Governor. The next statement made by the Chief Justice may also be displeasure with the Governor's action, while it may be a relief to the Thackeray group.
Calling a majority test by the governor is a step taken to address the government
A Governor should not do any act that will bring down the government
The rebel MLAs did not approach the Governor for 3 years
How did all these events happen not after 1 month but after 3 years after coming to government?
The Governor should ask himself this question – Chief Justice
The Chief Justice asked how a life of 3 years was broken in one night.
Only one of the 4 points appears to be correct. That is the choice of a group leader by 34 MLAs – Chief Justice
The Chief Justice asked what event had taken place after which the Governor called for a majority test.
Answers by Tushar Mehta
Tushar Mehta answered the questions asked by the Supreme Court on the actions of the Governor. Arguing, he said, 'The action of disqualification is not automatic. A decision has to be made about that. Only after the letter from the MLAs, the Governor decided to hold a majority test. Tushar Mehta replied that the governor had called the majority test after seeing the incident. Tushar Mehta said that the Governor has decided on the letter written by 34 MLAs.
.