News Waali latest news updates.
Dhananjaya Dalvi, Representative
Mumbai, March 14: Our country has a great tradition of crafts. This art spread in different states. Interestingly, some of these arts have survived even today. In Bhavnagar in the state of Gujarat, art has been cultivated using colored beads of different sizes. Part of the Kathewadi culture, this art is called Sushoman or beadwork. A special stall has been set up in this regard at the ongoing exhibition in Navi Mumbai. Let's see what this art is.
All women are skilled
The women of Amargarh village in Bhavnagar district have preserved this tradition even today. Every woman in this village learns this art from childhood. In this regard, different types of objects are made using small colorful beads. Various items like traditional toran, worship items, Lord Krishna's cradle, Chowrang, ornaments, kitchen, handa are made by fine carving.
Suggested idea in closing 'These' women make 21 types of vermicelli, Video
According to the information given by Parul Dave, a senior artist in this field, 'I have been working in this field for 28 years. We together with the women of the village create many attractive items through bead work. We manufacture large items such as ornaments, decorative items, pylons, baby Krishna's cradle. About five hundred women work with us. We provide employment to these women through Beedvar.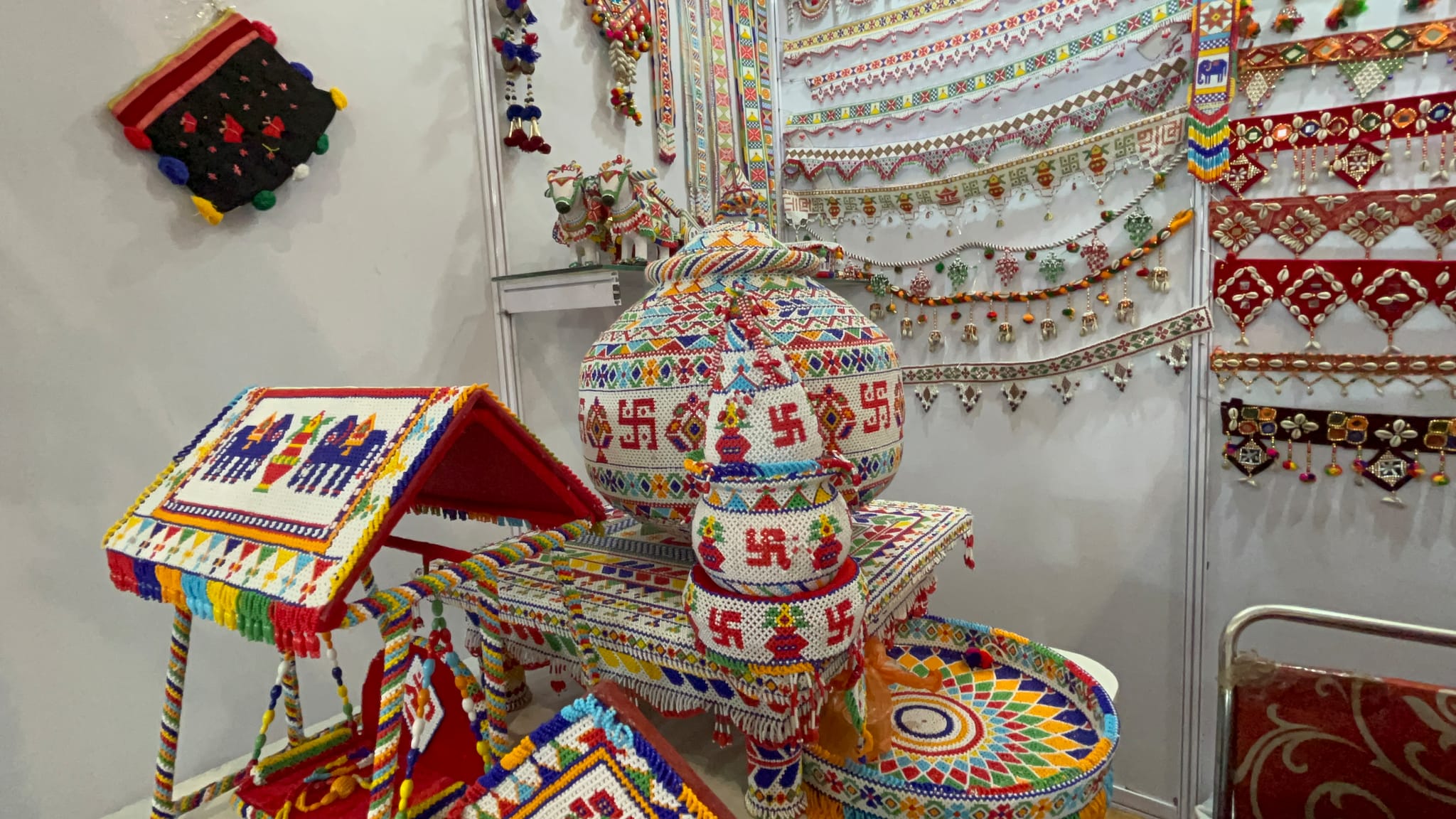 Each girl earns two to three thousand a month from this work. We create more than 150 items through beadwork. The price of these items varies from 50 rupees to 10 thousand rupees.
How to make Kolhapuri Mutton Pickle which is famous across Satasamudra? Watch Recipe Video
I also took training in beadwork through the organization and after that I also take part in many exhibitions. Most people like to see decorations, pylons, and trading items made in this art. Some items are ready in one day while some items usually take two to three months. We create cultural and traditional items and there is the highest demand for those items,' informed Hiralba Gohil, another artist.
Marathi News, Breaking News in Marathi First on News18 Lokmat. Read today's latest news, live news updates, first on trusted Marathi news site News18 Lokmat.
.