News Waali latest news updates.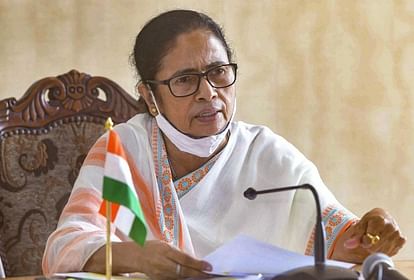 West Bengal Chief Minister Mamata Banerjee
– Photo: PTI (File)
Expansion
West Bengal Chief Minister Mamata Banerjee appealed to the court to take on a human face after the Calcutta High Court canceled the posts of teachers recruited through corrupt means in the West Bengal teacher recruitment scam case. In a program organized by the Alipore Bar Association on the 150th birth anniversary of Rishi Arvind Ghosh, Mamta Banerjee said on Tuesday that if someone has done injustice, punish him, but every day thousands of jobs are taken away. People commit suicide.
He mentioned that it was very sad to see two people in Jalpaiguri even commit suicide after losing their jobs. He said if someone doesn't like me or my party, then abuse or kill us, but don't take away anyone's job.
Mamta said if one cannot provide a job, then they should not grab anyone's job. He also said that all the government schools whose services of teachers and non-teaching staff are terminated following the Calcutta High Court order are not cadres or confidants of the Trinamool.
,