News Waali latest news updates.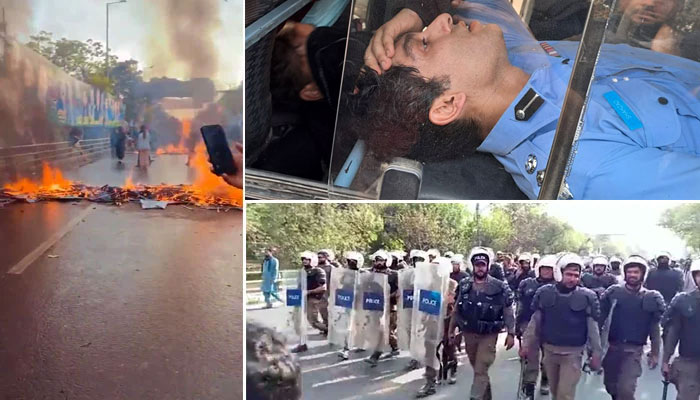 After the issuance of non-bailable arrest warrant of Pakistan Tehreek-e-Insaf (PTI) Chairman Imran Khan, a team of Islamabad Police along with a heavy contingent of Lahore Police has been present at Zaman Park for several hours where he met them. opposition from PTI workers
When the police outside Zaman Park proceeded to arrest Imran Khan, the PTI workers pelted stones, fired cannons, pulled sticks, shouted slogans.
14 police personnel including DIG Islamabad Shahzad Bukhari were injured due to stone pelting by PTI workers.
The police also took retaliatory action and charged the workers, washed them with water cannons and shelled them, some shells also fell inside Imran Khan's house.
Tehreek-e-Insaf workers hurled petrol bombs and set the police water cannon on fire.
The Islamabad police team says they will return only after the arrest of Imran Khan.
Check out some photos from the day-long show: