News Waali latest news updates.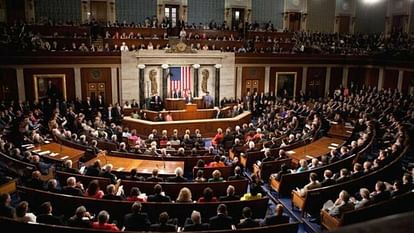 US Senate
– Photo: Social Media
Expansion
The United States has considered the McMahon Line dividing China and Arunachal Pradesh as the international border. A bipartisan resolution has been introduced in the US Senate on this issue, where Arunachal Pradesh is considered an integral part of India. MPs Bill Hagerty and Jeff Markle, who introduced the motion, said 'when China remains a challenge to the open and free Indian Pacific. In such a situation, America needs to stand side by side with its strategic partners, especially in India.
Criticizing China's military action
This bipartisan resolution by the US Senate has considered Arunachal Pradesh as an integral part of India and has criticized China's military action and efforts to change the status quo on the LAC. The proposal also talked about strengthening the US-India strategic partnership and increasing cooperation in the Quad. Let us tell you that this proposal by the US Senate came at a time when there was a violent clash between Chinese troops and Indian troops in the eastern sector of LAC.
also read this – America-China: China is the biggest threat to American security, an intelligence official gave information in the US Senate
America's emphasis on strengthening ties with India
It was stated in the resolution that America considers Arunachal Pradesh as an integral part of India and not China. US lawmakers also criticized China's attempts to change the status quo on the LAC with military force, establishing Chinese villages in disputed sites and India showing Arunachal Pradesh as its own on China's map. Along with this, China's claim in Bhutan's border has also been criticized. Presented jointly by both parties in the US House, this resolution has also praised India's stand against China's provocative action and also emphasized on strengthening technical, economic ties with India.
,