News Waali latest news updates.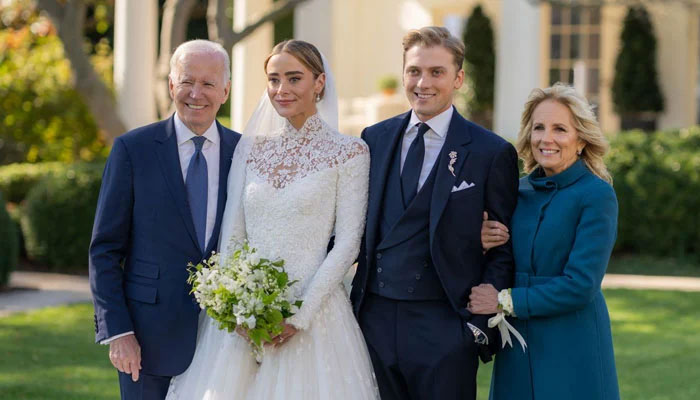 The wedding ceremony of US President Joe Biden's granddaughter was held at the White House.

Biden's 28-year-old granddaughter Naomi married 25-year-old lawyer Peter Neal.
Around 250 guests attended the private ceremony held at the White House, and the press was kept away from the event.
Naomi Biden, 28 years old, the eldest granddaughter of President Joe Biden, is a lawyer by profession.
According to a statement issued by the White House, all the expenses of the wedding will be covered by the Biden family.
.