News Waali latest news updates.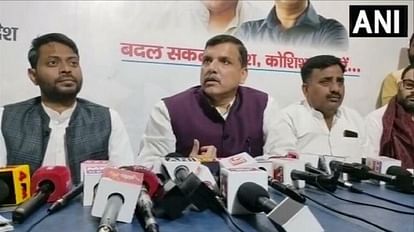 Sanjay Singh, AAP leader
Photo: Ani
Expansion
Aam Aadmi Party leader Sanjay Singh made a big announcement in Lucknow, the capital of Uttar Pradesh. Sanjay Singh said that AAP would fight strongly on the posts of all wards, mayors and councilors in the municipal elections in the entire Uttar Pradesh. This work is to clean the cities, it is to remove the dirt from your city, give this work to AAP.
During this, he said the sweepers will show your city clean. House tax will be waived in half and water tax will be waived in all municipal corporations and municipalities where you win.
Half house tax and water tax will be waived in municipal corporations and municipalities where AAP will win: AAP leader Sanjay Singh, Lucknow (12.03)

— ANI_HindiNews (@AHindinews) March 13, 2023
Also read: UP municipal elections: BJP state president gave a statement, said that the reservation process will be extended as per the rules
,