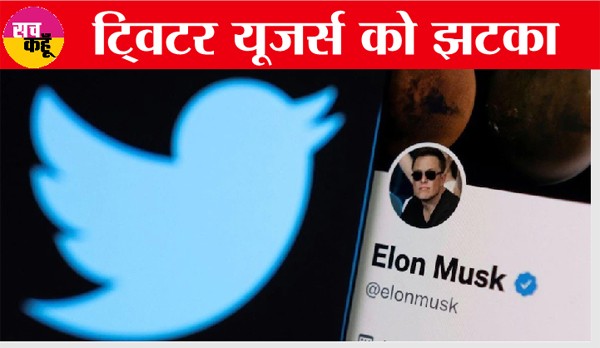 New Delhi (Sach Kahun News). The monthly subscription of Twitter Blue Tick is now set at 8 dollars which is around 660 rupees. Twitter CEO Elon Musk himself announced this. So now if people want to keep twitter blue tick now you have to pay 660 rupees every month.
To all the complainers, please keep complaining, but it will cost $8

— Elon Musk (@elonmusk) November 2, 2022
These facilities will be available
Some are happy while others are angry with Twitter CEO Elon Musk's announcement. But after becoming the CEO, Elon Musk is taking big decisions. This is one of them. Charge for Blue Tick on Twitter. According to Musk, people will also be given 3 features like quick reply, mention and priority in search. Not only this but also the ability to post long videos and audios. More than half of this includes advertising.
This is the case
Let us inform you that there have been speculations on the Twitter Blue Tick fee for a few days now. Earlier, the monthly subscription of Twitter Blue was $19.99 which is around Rs 1600. However, on Tuesday night, Elon Musk announced a final payment of $8 per month.
Learn how to get blue ticks
Let us inform you that blue tick is given to Twitter users only after the company's consistent process. This tick hota hi on any user profile means the account is verified.
Other Update To achieve us Facebook And TwitterFollow on Instagram, LinkedIn, YouTube.