News Waali latest news updates.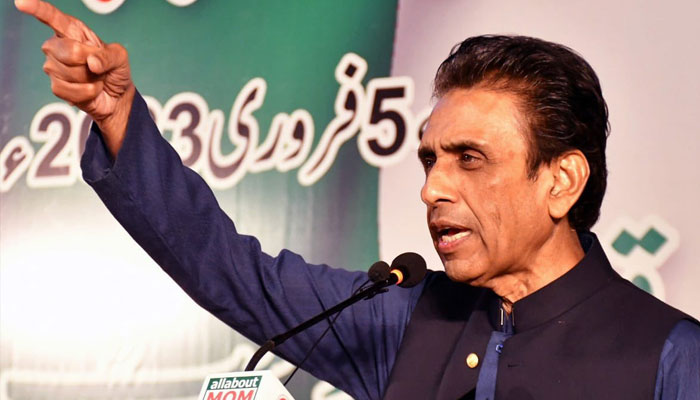 Muttahida Qaumi Movement (MQM) Pakistan convener Khalid Maqbool Siddiqui says it has become clear today that MQM Pakistan is the real MQM.
While giving a press conference in Karachi, Khalid Maqbool Siddiqui said that Allah has given us the opportunity to get the property of the martyrs, we will return the property returned to the martyrs, this property will be used for good the people
Khalid Maqbool said Imran Farooq's widow lives in Kisamparsi, she will get her right.
He said we now have a hospital, a university, we will use the fund for education and health and to teach skills to women, the property will be used for the litigation of martyred, missing and captive workers.
MQM lawyer Nazr Mohammad attended the press conference via video link from London and said that MQM founder was not part of MQM since August 2016.
It should be noted that Muttahida Qaumi Movement (MQM) founder Altaf Hussain lost the property case in the London High Court.
London High Court judge Clive Jones ruled that the MQM Pakistan was not governed by the constitution of 2015, when Altaf Hussain resigned from the MQM, but by the original constitution of 2016. QM and she is the main owner of 6 properties controlled by Altaf Hussain in London.
Last year, on behalf of MQM Pakistan, Syed Aminul Haque filed a case against the founder of the party to gain control of the property.
Abbey View in Mill Hill where Altaf Hussain lives.
1 High View Garden to rent in Edgeware.
5 Highview Gardens in Edgeware (where Iftikhar Hussain lives).
185Wich Church Lane in Edgware used by MQM London.
221 Witch Church Lane in Edgware.
53 Brookfield Avenue in Mill Hill (sold by Altaf Hussain and Tariq Mir) and the proceeds of the sale are also sought in the claim.
The first floor of Elizabeth House in Edgware used to be the International Secretariat of the MQM.
According to court documents seen by Geo News, Syed Aminul Haq (plaintiff) had originally sued Altaf Hussain, his brother Iqbal Hussain, Tariq Mir, Muhammad Anwar, Iftikhar Hussain, Qasim Ali Raza and Euro Property Development Limited had brought
.