News Waali latest news updates.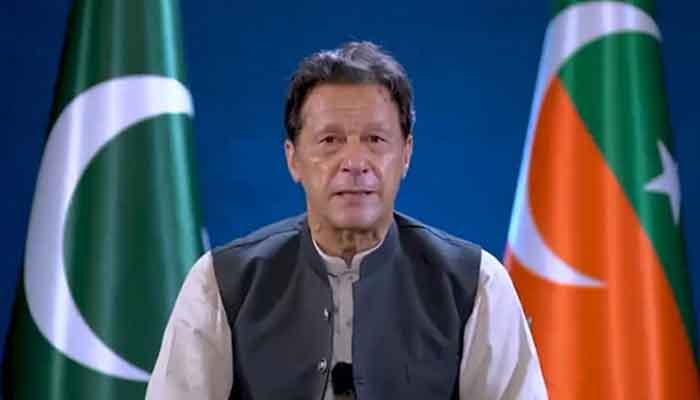 Pakistan Tehreek-e-Insaf (PTI) Chairman Imran Khan says the party's planning is ready in case of his arrest.

In a statement, Imran Khan said that those who took the NRO must be in danger from me Is there any law in the country or does it have to be run on the orders of the queen?
Imran Khan says, if we disagree, the purpose is not to fight with institutions, I see that only the judiciary can save the country from destruction, if they run a better economy than us, I will keep quiet Waiting about the election, if the country took the money out by borrowing money, how can this country be fixed, there is no way to get the country out of the swamp except through fair and transparent elections.
They said they are starting to tremble from the Jampur election, they have a one point agenda to somehow get out of the election, their plan was to throw all of us out and hold the election, as many people as there were today, I was afraid if they would come out There will be bloodshed, we are going to court we need ROs from the judiciary.
Chairman PTI said that Maryam Nawaz is allowed to hold meetings, not us, is this a level playing field? The ship of PML-N is sinking not because of me, but because Nawaz Sharif put his daughter at the top Every other day he does something that benefits us.
Imran Khan says planning is ready in case of his arrest, he will say in time.
The former prime minister said that I never said to make retired general Faiz Hameed the army chief, he was playing his game and I was being used.
He further said that it is a level playing field to tie one's hands and hold a gun in the other's hand.
.