News Waali latest news updates.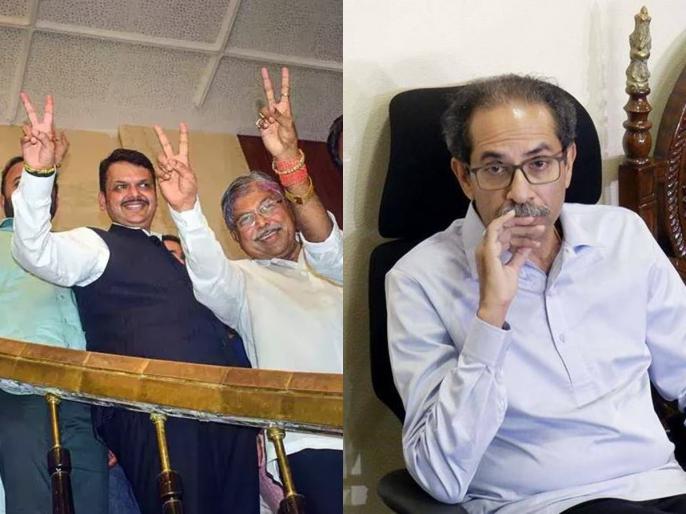 Mumbai – The budget session of the state government is going on and the opposition has surrounded the government on the issue of Shetkari Morcha and the strike of the state government employees. Leader of the Opposition in the state Ajit Pawar demanded an answer to the strike today in the Legislative Assembly. Meanwhile, Shiv Sena leader Uddhav Thackeray fired at the Shinde-Fadnavis government in a press conference in the assembly building. Farmers are suffering, workers are on strike for pension, but this government is busy maintaining the favor of the Delhiites, claimed Thackeray. Also, Uddhav Thackeray asked the government to answer even after the state government decided on outsourcing.
Uddhav Thackeray strongly opposed the privatization of government recruitment. The journalist asked the question that Devendra Fadnavis said it was a decision of Mahavikas Aghadi era on the outsourcing decision. Besides, if our decisions seem right to you, feel right. So, has our government been overthrown? Uddhav Thackeray asked this question. He also questioned whatever Devendra Fadnavis says, if anything, was right or wrong.
The farmers march has left for Mumbai. Shiv Sena leaders had gone to the front of the earlier procession. The Government has no time for Baliraja while he is complaining. The state government should talk to the farmers and solve their problems, the government should pay attention to the farmers. However, this government is not serious about the issue of farmers. He also threatened that the business and office in Mumbai was going to another state
Support for the old pension scheme
He has also raised the question of whether the old pension scheme should be implemented, we have support for it, what are the problems of the scheme when the power of the center is behind it. He also said that this plan was canceled during Advani's time. Meanwhile, Uddhav Thackeray has warned that the Panchamrut Yojana means that this government will not feed anyone
Web title: … Then why was our government overthrown? Uddhav Thackeray's question to Shinde-Fadnavis
Get Latest Marathi news , Maharashtra News a Live Marathi News Headlines of Politics, Sports, Entertainment, Business and hyperlocal news from all Maharashtra cities.
.