News Waali latest news updates.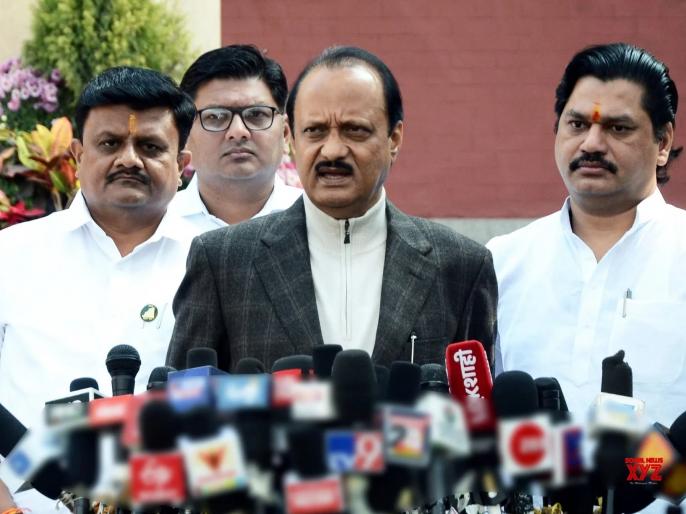 Mumbai – The hearing of the power struggle in the state is currently going on in the Supreme Court. The hearing is going on before the 5 member constitution bench and the final decision is likely to be taken soon. The country's attention is drawn to this result and the future of the Shinde-Fadnavis government is also at stake. Therefore, it will be important to see what the decision of the Supreme Court is. Shinde's Shiv Sena and BJP group claim that the government is stable. However, the leader of the opposition Ajit Pawar has commented on this.
Ajit Pawar responded that if it is accepted that there is a change in the government because of the events that took place, there will be no stability in any state in the country. Speaking to Lokmat News 18 on the question of whether power will be devolved in the state, Ajit Pawar clarified his position. Also, if such a large group in a party fails and you approve it… suppose 10 MLAs are elected in a party, if 6 MLAs fail, would that carry the party ? Ajit Pawar asked this question. Everything stopped there because of the decision of the Electoral Commission. However, according to the constitution, they have now gone to the Supreme Court, Ajit Pawar also said.
The Supreme Court is listening
The opposition parties led by Uddhav Thackeray wanted the Speaker to take away the powers of the Election Commission. However, differences are a feature of democracy, and the Shiv Sena did not split. The Prime Minister managed to avoid the majority test. That means they don't have a majority, Shinde's group lawyer Neeraj Kishan Kaul argued on Tuesday. Kaul made this argument during the Supreme Court hearing on the power struggle in Maharashtra.
'The governor can ask for a majority to be proved'
Justice Narasimha told Kaul that the difference between division and rival factions is very subtle. The President must take decisions on the basis of documents such as signatures of MLAs. Kaul said Shiv Sena had not split because of the actions of a faction of the party led by Shinde. Disagreement is a hallmark of democracy. The President only makes a prima facie decision about disqualification; But Uddhav Thackeray's group is asking the President to grab what he doesn't have. However, the Governor may direct to prove the majority in the House. Senior advocate Mahesh Jethmalani who is also appearing on behalf of the Shinde group said that there is great dissatisfaction not only among the party workers but also among its MLAs.
Web title: … then there will be no stability in any province in the country; Ajit Pawar's honest speech
Get Latest Marathi news , Maharashtra News a Live Marathi News Headlines of Politics, Sports, Entertainment, Business and hyperlocal news from all Maharashtra cities.
.