News Waali latest news updates.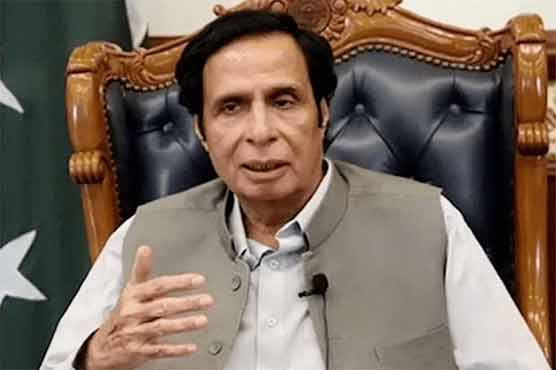 Lahore: (Web Desk) Pakistan Tehreek-e-Insaf Central President and former Punjab Chief Minister Chaudhry Parvez Elahi have said that re-implementation of Article 144 in Lahore after the election schedule is unconstitutional, punishable by Article 6.
Former MPA Nawabzada Mansoor Ali Khan, Aun Hameed Dogar and others met former Punjab Chief Minister Chaudhry Parvez Elahi. In the meeting, political situation, preparations for elections, PTI rally and other issues were discussed.
During the meeting, the central president of Tehreek-e-Insaf said that Maryam Nawaz is openly spewing venom against the Supreme Judiciary in publicly sponsored rallies and organizational meetings, and there is no stopping Maryam Nawaz from violating the constitution.
Parvaiz Elahi said that stopping political activities after announcing the election schedule is against the constitution, the re-implementation of Article 144 in Lahore is unconstitutional and the punishment is Article 6, all the representatives will go and present papers in the form of rallies, nominate papers The submission process has started from today, how can Section 144 be implemented in such a situation?
He said that the fear of Imran Khan's popularity does not let him sleep at night, the Punjab government does not allow the atmosphere of elections to be created at the request of the federal government An attempt is made to stop the election campaign of Pakistan Tehreek-e-Insaaf under SL game cover.
The former Chief Minister of Punjab further said that the PSL match is in Gaddafi Stadium and the rally must go to Data Sahib. The mud is lying, which is trying to please by obstructing the election campaign.