News Waali latest news updates.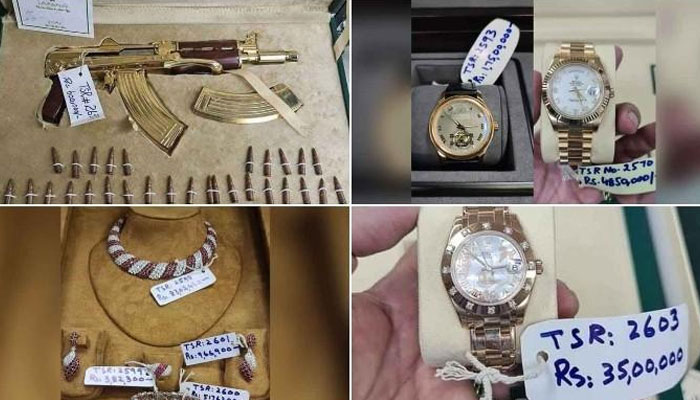 The federal government has published a Tosha Khana record between 2002 and 2023.
The federal government has uploaded Tosha Khana's record on the Cabinet Department website. 466 pages of Karikcard Tosha Khana between 2002 and 2023 have been uploaded.
The names of former presidents, former prime ministers, ministers and government officials are among those who receive gifts from Tosha Khana.
Tosha Khana records of former President Pervez Musharraf, former Prime Ministers Shaukat Aziz, Yusuf Raza Gilani, Raja Pervez Ashraf, Nawaz Sharif and Imran Khan have also been uploaded.
According to the document, Imran Khan got a diamond gold watch worth Rs 8.5 crore from Tosha Khana, he got a pair of cuff links worth Rs 56 lakh 70 thousand, a pen worth Rs 15 lakh and a ring worth Rs 87 lakh 50 thousand.
It is said in the document that Imran Khan paid 2 crore one lakh 78,000 rupees for the four items, apart from Imran Khan getting another watch worth 38 lakh rupees by paying 7 lakh 54 thousand rupees.
.