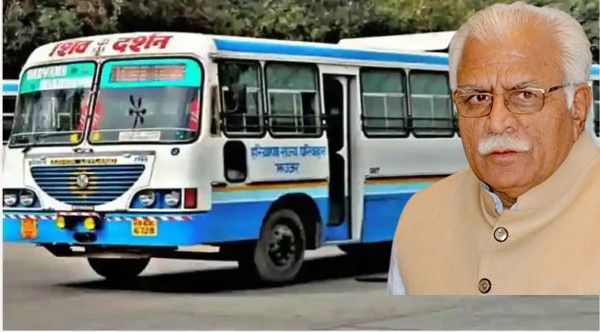 The exam will be held on November 5 and 6
Chandigarh (Sachoon News). CET 2022 (CET Exam 2022) The exam will be held on November 5 and 6. The National Testing Agency has completed preparations for this. Haryana government has also made preparations for the exam. Haryana CM Manohar Lal said that bus fares will not be collected from CET exam candidates in Haryana Roadways buses as a gift given by the government to the candidates.
About 2000 Exam Centers in Haryana | CET Exam 2022

The CM appealed to the people to make less journeys as the CET is going to be held on November 5 and 6. So that CET candidates can reach their exam centers easily. Around 11 lakh candidates have applied for CET Group C. The CM said that full preparations have been made to conduct the exams smoothly. There are around 2000 examination centers in Haryana.
Also Read:- Relief: Punjab and Haryana High Court to appoint 10 judges soon
The CM said that examination centers will not be set up in five districts, where candidates can engage in unethical practices like cheating. It includes districts like Charki Dadri, Jhajjar, Rohtak, Jind and Nuh. But from the next time examination centers will be set up in many schools in these districts.
Transport department is responsible for arranging buses
Chief Minister Manohar Lal said that candidates will go to their district and attempt to write the exam during the CET exam. If the examination center of the candidates is far away then the transport department will arrange buses. Candidates will go to district or sub-division centers in buses, he said. From there, the district deputy commissioner will transport the candidates to the examination centers through a shuttle service. For this, the District Deputy Commissioner will arrange buses or vehicles at the local level, he said.
Other Update To achieve us Facebook And TwitterFollow on Instagram, LinkedIn, YouTube.