News Waali latest news updates.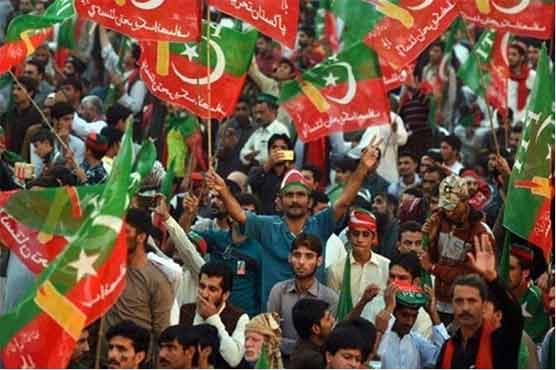 Lahore: (Web Desk) Former Prime Minister and Chairman of Pakistan Tehreek-e-Insaf Imran Khan has announced that the rally to be held in Lahore will be postponed today till tomorrow.
Former Prime Minister Imran Khan said in a message on the social networking site Twitter that Section 144 appears to have been illegally imposed only on PTI's election campaign while all other public activities were taking place in Lahore.
Imran Khan said that only Zaman Park is surrounded by containers and heavy police presence, clearly as on March 8, the Chief Minister of Punjab and the police want to start the conflict to make it more fake against leadership and PTI workers. It can be used as an excuse for filing an FIR and postponing elections.
He said that the election timetable has been published, so how can Section 144 be imposed on election activities? I request all PTI workers not to fall into this trap, so we have postponed the rally till tomorrow.
Hamad Azhar press conference
Earlier in a press conference in Lahore, Tehreek-e-Insaf leader Hammad Azhar said that Pakistan Tehreek-e-Insaf rally may be held tomorrow or later, we don't want to drop dead bodies yet, as long as our consultation legal is going ahead, until then Imran Khan Waiting for instructions.
They said we were put against the wall but we didn't leave the way of the constitution and the law, Section 144 is a law, we have to say about it 24 hours before, here comes Imran Khan from the chair, so section 144 has been placed.
Hammad Azhar said that today the fascist government has once again imposed curfew in Lahore, this caretaker government proved to be worse than martial law, they used the name of PSL to hide their fear, it is the biggest political party that is banned from do political activity.
The former federal minister said that the government needs the bodies, they have the target, the constitution and the law are clear, the orders of the high court and the supreme court are clear, we have the fundamental rights, the government is standing on crutches has done more than that Don't wait long, the present government is afraid of Imran Khan, we all know the officers who committed violence, 100% action will be taken in their on the contrary, these faces will not be there after a few months.