News Waali latest news updates.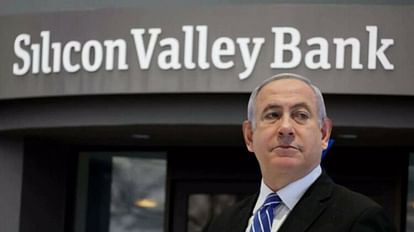 Israeli Prime Minister Benjamin Netanyahu
– Photo: Amar Ujala
Expansion
The news of the bankruptcy of America's Silicon Valley Bank (SVB) has caused an uproar around the world. It was the 16th largest bank in America. It is considered the biggest financial crisis since the collapse of Washington Mutual and Lehman Brothers during the 2008 recession.
Now the statement of the Prime Minister of Israel, Benjamin Netanyahu, has come regarding this. He warned on Saturday that the bankruptcy of Silicon Valley Bank would have an impact on the technology industry worldwide. This has created a deep crisis for the technology industries.
Netanyahu is currently in Rome for an official visit. He said he was keeping a close eye on the matter. After returning to Israel, he will discuss the extent of the crisis with his finance and economy ministers and the governor of the central bank. Netanyahu assured Israeli technology companies that bank with SVB that his government would help affected Israeli businesses overcome the liquidity crisis. He further stated that Israel's economy is strong and stable.
Apart from the United States, the news of SVB's bankruptcy has upset the technology industries of other countries, including the United Kingdom and Israel. These places have branches of this bank where loans have been given to many companies. Let us tell you that the US regulators announced the closure of SVB on Friday. Banking regulators in California have appointed the Federal Deposit Insurance Corporation (FDIC) as the receiver of the bank's assets after the bank's closure. This news is considered a sign of a global recession in the world market.
Also Read: How much will Bank of America's bankruptcy affect India? know everything
,