Suwandula meeting on assembly: What is the strategy in assembly? The Shuvendu official met the BJP MLA on Wednesday to discuss the assembly strategy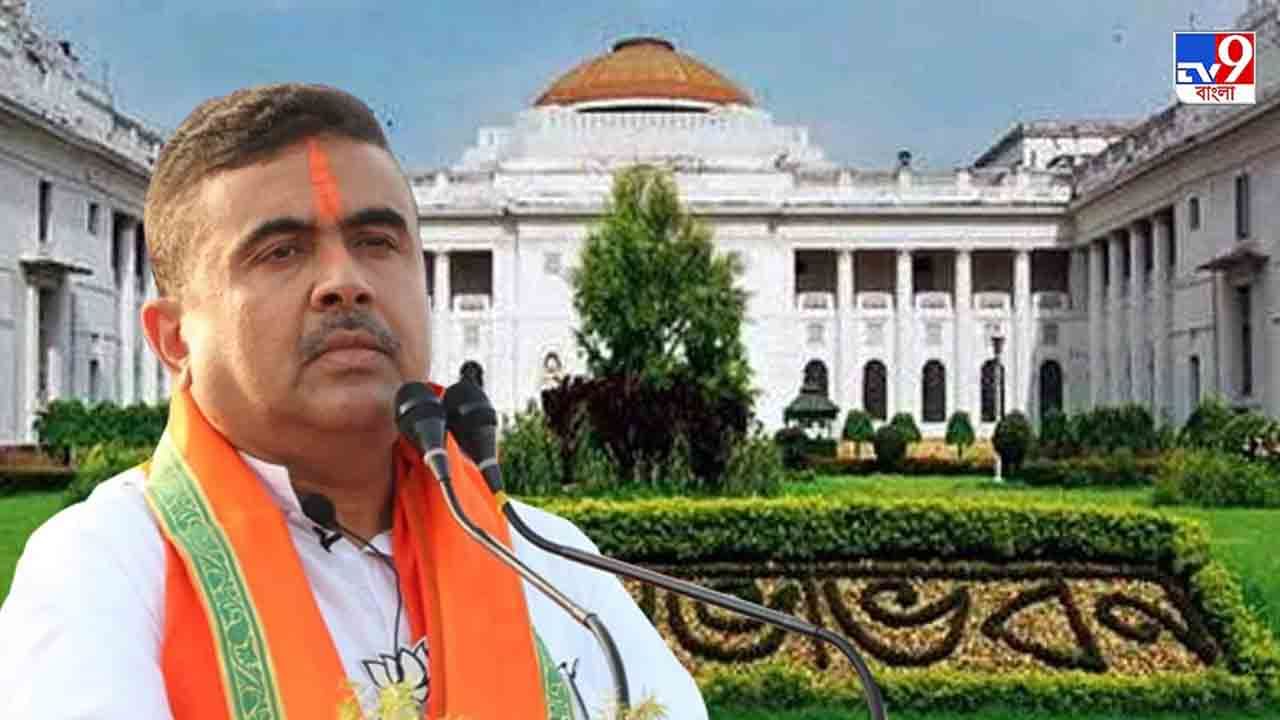 Shuvendu would occasionally sit in meetings
Seven meetings on Assembly: Seven BJP MLAs were suspended during the budget session last March. The BJP unleashed its protest.
Kolkata: Leader of the Opposition Shuvendu Adhikari will meet the MLAs and finalize the strategies of the Assembly meetings. There is no time for many days for a special meeting. But seven MLAs from the Gerva camp, including a Shuvendu official, could not attend the meeting. That is why there is a debate whether there will be more MLAs or not. Several key bills in this regard will be introduced in this session. The proposal to make Acharya the Chief Minister has been approved by the Cabinet and the bill will be introduced this time as well. That is why Padmasambhava thinks that the presence of the Opposition is important this time. With this the meeting is going on in stages.
BJP All India President JP Naddar will arrive in Kolkata on Wednesday. According to BJP parliamentary party sources, the Shuvendu official will sit at a meeting at the Nizam's Palace after the end of the Nadar program at the National Library in Kolkata on Wednesday. He will talk to all the BJP MLAs in the state there. Assembly strategy will be discussed.
Shuvendura held several meetings on how to proceed in the special session of the Legislature. However, with all the legislators present, Wednesday's meeting will be even more important. There will be an opportunity to discuss what to do if the suspension is lifted and what to do if the suspension is not lifted. Many suggestions are coming from the legislators on the House, the legislators are expressing differences. Several MLAs demanded that the House be boycotted as there was no Leader of the Opposition.
Why were the MLAs suspended?
March 26 is the last day for budget meetings. Only then did the riots begin. There was a commotion in the assembly building. The clash between Trinamool and BJP MLAs led to clashes and bloodshed. Virtually chaotic situations are created.
Principal Biman Banerjee has since suspended five BJP MLAs. Opposition leaders Shuvendu Adhikari, Manoj Tigga, Shankar Ghosh, Narhari Mahato and Deepak Burman were suspended. Two MLAs, Mihir Goswami of Natabari and Sudeep Mukherjee of Purulia, were suspended due to chaos during the governor's speech on the opening day of meetings on March 8. The suspension of seven MLAs has caused a stir in state politics.
According to sources, Shuvendu has decided to make the attendance of BJP MLAs mandatory for the four-day assembly on June 10, 13, 16 and 17. These days legislators want to sign. However, a final decision has not been made yet.
.