Sovandeb Chattopadhyay: Recently several Trinamool leaders have been implicated in various corruption cases. Parth and Anwartha are in jail. Meanwhile, Shobhandev's comments have gone viral.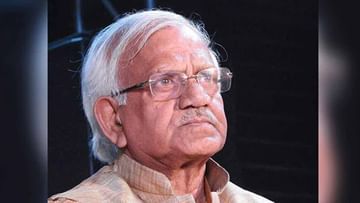 Shawandev Chatterjee
North 24 Parganas: Although the Trinamool has not made its position clear regarding the leaders who have been accused of corruption, the party leaders have expressed different views at different times. This time, veteran leader and state council minister Shobhandev Chattopadhyay made an explosive comment on the issue. Speaking at a meeting, he claimed that "those who are thieves should be cleared from the court, otherwise the party will not tolerate them."
The comments made by ML Subwandev at an event in Ghola Balkunda of North 24 Parganas have already gone viral on social media. Shobhandev said in that meeting that he should clear the court and join the team. Otherwise the party will not accept him. Shobhandev claimed that Trinamool supremo Mamata Banerjee and the party's All India General Secretary Abhishek Banerjee had given such a message. He also said, "A thief is a thief." Thieves will not be tolerated in the group. Also, the provincial minister claimed that some people have stolen, it does not mean that everyone in the party is bad. Referring to Mamata Banerjee in this context, he said that the Chief Minister runs on his own money. Don't take a salary.
At a time when party leader and former minister Partha Chattopadhyay and Birabhum Trinamool district president Anwartha Mandal are in jail, political circles are taking Subvandev's comments as significant. It should be clear that many leaders of the party spoke openly about the allegations against Partha, but Mamata Banerjee herself spoke from the side of Anwarta Mandal. He has recently been called a 'hero'.
In this context, BJP state president Sukanth Majumdar said, 'What did Anwarta do when Mamata Banerjee herself said? Then Shobhan Babu's words had no significance. He claims that Yatrapala once had a character named Vivek, similarly some Trinamool MLAs now sometimes come on stage and talk about Vivek.
Left leader Sujan Chakraborty condemned Abhishek Banerjee for the MLA's comments. He claims that there are allegations against Abhishek too, but Sobhondev does not have the guts to ask him to come clean.
However, Trinamool wants to keep this issue within the party. In this regard, MLA Tapas Roy said that many of the party have expressed different opinions in this regard at different times. It will be discussed within the party. He said that it is an internal matter of the party.
.