News Waali latest news updates.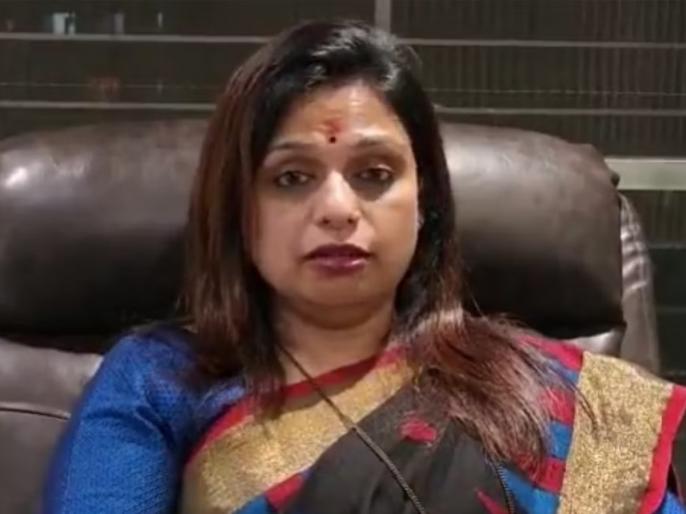 Mumbai-
Shiv Sena leader Sheetal Mhatre's video case has created a controversy in the state, now another shocking incident has happened with Mhatre in Mumbai's Dadar. Sheetal Mhatre has filed a complaint at the Dadar police station that two unknown persons are following her. Taking notice of this immediately, the police have registered a case of molestation against two unknown persons. Also, an investigation has been started through CCTV footage.
Sheetal Mhatre had come to Shivaji Park area in Dadar on Monday to meet her mother. After meeting mom, between 3 and 3.30 pm left to go to Balasaheb Bhawan, Churchgate Mumbai. At this time, Mhatre noticed that two people were following him on a bicycle. "My driver Vishal Jadhav and police constable Mahale were also in the vehicle. I was sitting in the middle seat of the vehicle on the left side. Our car was proceeding towards Mumbai from Shivaji Park on Veer Savarkar Road. Next was coming from Indumil Junction to Kirti College Junction. While we were there, it was noticed that two persons on two wheels were chasing our vehicles", said Sheetal Mhatre in the police complaint.
"I saw a person on two wheels coming close to my car and staring at me repeatedly. I also saw one of the two people on the scooter gesturing in my direction. I asked the driver to speed up as I was fear that both of them Sheetal Mhatre also said in the complaint that our vehicle sped up.
A case has been registered against two unidentified persons under sections 354 (d), 352 and 34 of the Indian Penal Code at Dadar Police Station on Tuesday at 6:30 pm. Dadar police are looking for the accused on the basis of CCTV footage in this case.
Web title: Someone is following me Sheetal Mhatre is running to the police A case has been registered against two unknown persons
Get Latest Marathi News , Maharashtra News a Live Marathi News Headlines of Politics, Sports, Entertainment, Business and hyperlocal news from all Maharashtra cities.
.