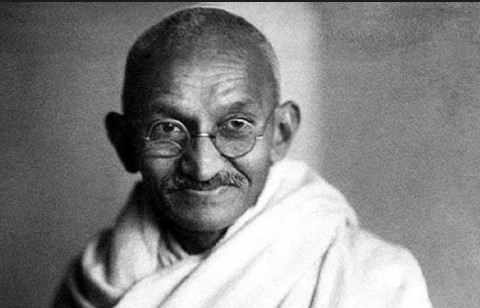 Introduction to the life of Mahatma Gandhi Gandhi Jayanti is special
Pawan Kumar
Mahatma Gandhi's full name is Mohandas Karma Chand Gandhi. He was born on 2 October 1869 in Porbandar, Gujarat. His father Karam Chand Gandhi belonged to Pansari caste and mother Putli Bai Parnami belonged to Vaishya caste. Putli Bai was the fourth wife of Karamchand Gandhi, three of his wives died in childbirth. Gandhiji was influenced by the religious views of his parents from his childhood. At the age of just thirteen and a half, Gandhiji was married to 14-year-old Kastur Bai Makan Ji, known as Kasturba and fondly called 'Baa' by the people.
Name of Mahatma Gandhi's son
Gandhiji had four sons namely Harilal Gandhi, Manilal Gandhi, Ramdas Gandhi and Devdas Gandhi.
Also Read:- Ram-naam ki Aashi has mem adhya guddana you vachan hai Aksha…
Studied Law from University College London
Gandhi was a wealthy family. His father Karamchand Gandhi was the Diwan (Prime Minister) of Porbandar State during the British Raj. His early education was in Porbandar, Rajkot and Bhavnagar. Studied Law from University College London. After briefly practicing law in Mumbai and Rajkot, Gandhi moved to South Africa and studied law on contract with an Indian firm. At that time South Africa was also part of the British Empire.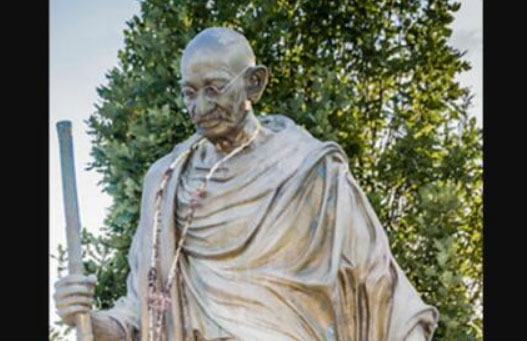 Mahatma Gandhi Essay
In South Africa, Gandhi had to face discrimination against Indians. Once he kicked himself from the train despite having a first class ticket. Several incidents like being thrown out of several African hotels and restaurants filled Gandhiji's mind with the British Empire's discrimination against Indians.
Active role in 'Indian National Congress'
Gandhi returned to India from South Africa in 1915. On his return to India he played an active role in the 'Indian National Congress' and openly expressed his views on self-rule. Gandhi gained his first fame in the Champaran Satyagraha and Kheda Satyagraha when he staged a satyagraha against the British government for the small farmers, which forced the British government to withdraw the revenue collection order from the small farmers.
On 1 August 1920, Gandhi launched the Non-Cooperation Movement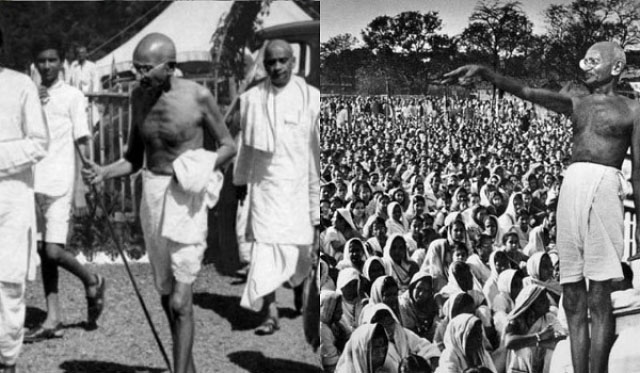 On August 1, 1920, Gandhiji launched the Non-Cooperation Movement. The movement received strong support from village farmers to urban workers. Government schools, colleges, offices and courts were boycotted in this movement. The movement was paralyzed by the government, but in February 1922 a group of peasants set fire to a police station at Chauri Chaura in Gorakhpur district of Uttar Pradesh, in which several police personnel were burnt alive. Gandhi was upset by this incident and announced that he was withdrawing the Non-Cooperation Movement. Gandhiji's move was criticized by several senior leaders including Subhash Chandra Bose and Moti Lal Nehru. Gandhiji said that I am ready for any form of vilification, torture or death boycott to save the movement from violence.
Mahatma Gandhi, when you see that, a mass movement is formed
During World War II, on 8 August 1942, at a meeting of the All India Congress Committee, Gandhi announced the Quit India Movement. It soon became a mass movement. Many youths including Gandhi were put in jail.
15 August 1947 was a special day
In June 1944, as the World War drew to a close, Gandhi was released from prison by the British. Lord Mountbatten was appointed Viceroy in February 1947. Lord Mountbatten announced transfer of power to Indians but with partition. 15th August, 1947 was fixed as the day for this. Celebrations were held all over the country.
When did Mahatma Gandhi die?
When 15th August was celebrated in Delhi, Gandhiji was present in Calcutta but did not participate in any of the celebrations. They were saddened by the Hindu-Muslim divide and violence in the country. On January 30, 1948, Mahatma Gandhi was shot by Nathuram Godse during a prayer meeting in New Delhi. The last words from Gandhiji's mouth were 'Hey Ram'.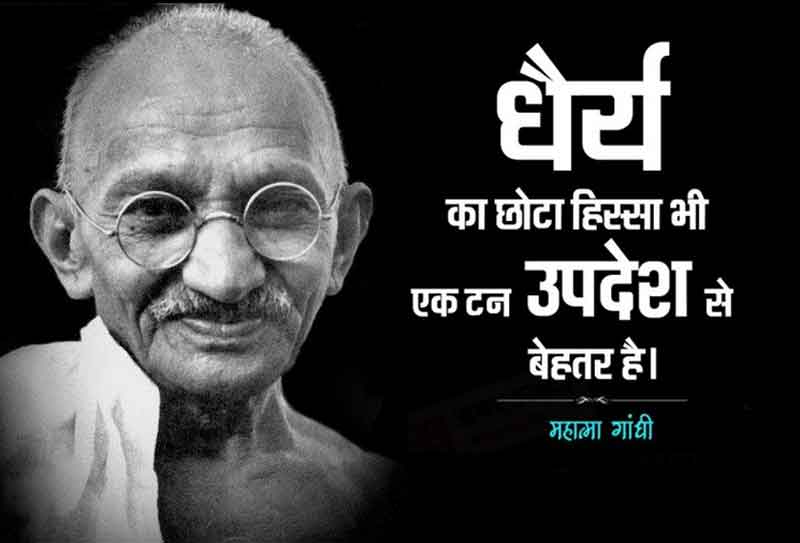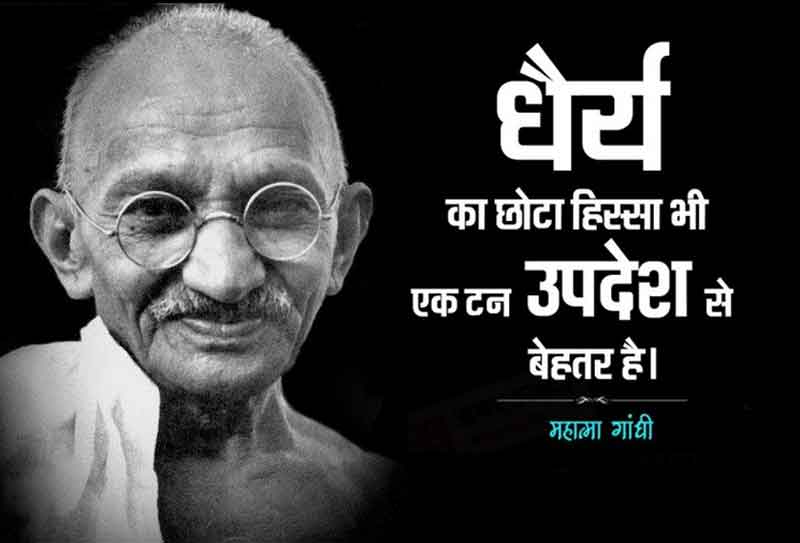 Know the interesting events of Mahatma Gandhi's life
Gandhiji had a very close friend – Rustum Mahatma Gandhi
A prominent businessman. Besides being a friend, he was also a client of Gandhiji. He had business in Mumbai and Calcutta. He hid from Gandhiji that he used to steal tax fees in business. One day his theft was caught and he had to go to jail. They came running to Gandhiji and asked for help. Gandhiji was very angry about this theft and refused to help in the case. Gandhiji scolded him and told him to go to jail and confess your crime to the tax officer. He followed the advice of the merchant Gandhiji and went to the tax official and told the obvious truth. Pleased with his candor, the officer dropped the idea of ​​a lawsuit and released the businessman after imposing a fine. The businessman was deeply affected by this lesson of Gandhiji and regretted any future tax evasion.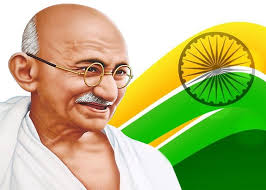 Train Travel: | Mahatma Gandhi
Once Gandhiji was traveling by train from Champaran to Batia. There were very few passengers in the train and many seats were empty. Gandhiji was sleeping on a seat. When the train stopped at a nearby station, a farmer saw Gandhiji lying down and angrily shouted, "Get up, why are you lying there?" He said. It is not a gold seat. Gandhi sat on one side of the seat without speaking to him. When Bhatia reached the station, Gandhiji started alighting and the farmer was also behind Gandhiji. Seeing a large number of farmers standing at the station with garlands of flowers, when Gandhi got down, everyone ran to garland him. The farmer was surprised to learn that the great man he had insulted was Mahatma Gandhi. The most interesting thing is that the farmer did not recognize Mahatma Gandhi, but the farmer came from his village to meet Mahatma Gandhi. At the station, the farmer fell at Mahatma Gandhi's feet and begged for his forgiveness. Gandhiji placed it on his chest and said, "You have taught me a great lesson that free things should not be misused."
Subhash Chandra was the first to address Gandhi as the 'Father of the Nation'. In a radio message from Singapore on 4 June 1944, he addressed Gandhiji as President. Nobel laureate Sir Rabindranath Tagore gave Gandhi the title of Mahatma. On August 15, 1947, Gandhiji was in Nokhali, Bengal. On this day Gandhi observed a 24-hour fast because on this day the country got independence but with partition. This led to much bloodshed between Hindus and Muslims, much to Gandhiji's chagrin.
Other Update To achieve us Facebook And TwitterFollow on Instagram, LinkedIn, YouTube.