News Waali latest news updates.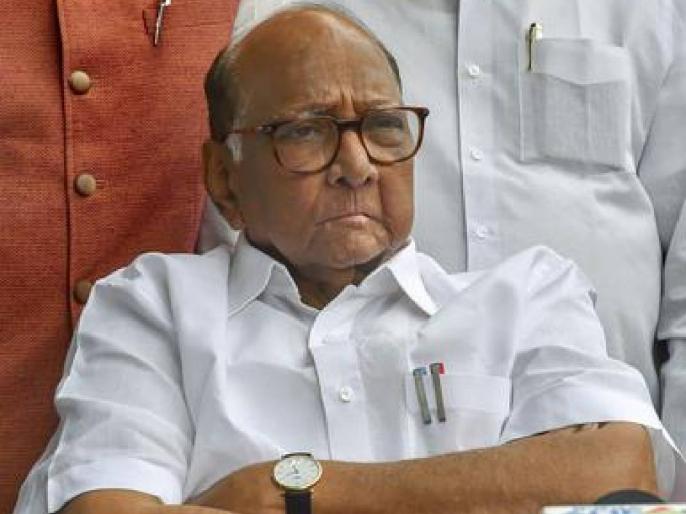 Sharad Pawar: Today there are a large number of tribes in this country and state. They still expect to live life in the real sense. It cannot be concluded that the situation is still complete. Some people call them forest dwellers. It will not be an exaggeration to say that it is a kind of insult to tribes to be called foresters. They are tribal. The president of the nationalist Congress, Sharad Pawar, expressed his firm opinion that he is the true owner of the world, the jungle and the wild. He was speaking at a program to mark the 110th birth anniversary of the state's first Chief Minister, Yashwantrao Chavan.
"These days, the knowledge of many people about tribes is known as ignorance. Even today, the forest resources of this country and state are controlled by the tribes. This is their real right. Their achievement is this. People are still doing their best to protect their interests and preserve their rights. I am satisfied," he added.
"It is necessary to work with special attention to protect the interests of the tribes. Keeping this in mind, today all colleagues have taken that responsibility on their shoulders. In the meantime, a meeting was held of tribal village chiefs who work among the tribes .which was held in the Sevagram of Wardha.There were hundreds of people and sisters.Sharad Pawar assured that there is no shortage of hard work to protect interests.And he decided to go that way.All this power is behind him.Chavan Center will stand behind him. him and support the people on the fringes," assured Sharad Pawar. .
"Today is a festival to celebrate Yashwantrao Chavan's 110th birth anniversary. For many years, we celebrate the day events associated with him in every corner of Maharashtra. He gave his life for the country and Maharashtra. He was born ordinary. he lost his father at a young age and under the guidance of his mother, he grew up. Sharad Pawar also said that Chavan Saheb… after looking at his whole background, a person born in a normal family in Maharashtra tries to work hard under difficult circumstances.
Honoring Azim Premji
The Yashwantrao Chavan National Award for the year 2022 was presented to Azim Premji, an eminent industrialist, businessman and pioneer in the field of education, philanthropist and philanthropist.
Web title: Sharad Pawar says that calling tribals as forest dwellers is an insult to them
Get Latest Marathi News , Maharashtra News a Live Marathi News Headlines of Politics, Sports, Entertainment, Business and hyperlocal news from all Maharashtra cities.
.