News Waali latest news updates.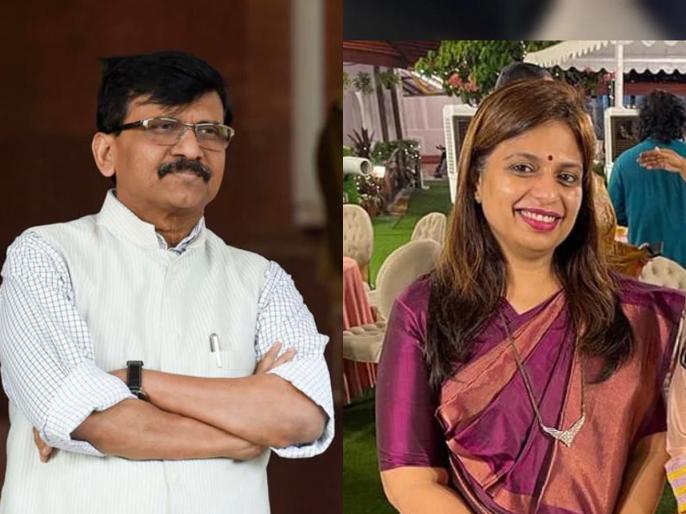 Mumbai – A video of Shiv Sena spokesperson Sheetal Mhatre and MLA Prakash Surve has gone viral on social media. Sheetal Mhatre said this video has been morphed. However, this type of thing has created a stir and today this issue was also discussed in the Legislative Assembly. A case has been registered against the accused after Sheetal Mhatre filed a complaint at Dahisar police station. After that, the police registered a case of molestation and arrested one. However, Shiv Sena leader MP Sanjay Raut demanded action after verifying the authenticity of this video. Apart from this, if there is no truth, Raut has also demanded that a case be filed against the relevant persons.
I don't know anything about this video but just this morning I read that there is such a video. But, Mahavikas Aghadi activists are not related to this video. If you are going to lay hands on our workers to cover up your sins, to cover up your crimes, that is not the rule of law. MP Sanjay Raut took a clear stand that anyone taking a video and making it viral has nothing to do with us. He also said that anyone who indulges in such indecent behavior at a public event should be booked. Check if this video is true or false. Raut also demanded to the media that if the video is true, a case should be registered for trying to send a wrong message to the society by behaving indecently in a public place.
The matter was also discussed in the assembly
Under Point of Information, Shinde group leader and MLA Yamini Jadhav raised the issue of Shital Mhatre's viral clip in the Legislative Assembly. By altering the video, this video of a prominent woman, a former corporation, was wrongly distributed on social media. How many times does a woman have to come before the media and prove herself that I am not wrong, Mr President, this change will ruin her life, she is a married woman. Therefore, Yamini Jadhav raised the question in the Legislative Assembly as to what action will be taken on this matter. Also, MLA Manisha Chaudhary has also taken the side of Shital Mhatre and demanded the arrest of the master in this case.
Web title: Sanjay Raut spoke clearly about Sheetal Mhatre's viral video
Get Latest Marathi news , Maharashtra News a Live Marathi News Headlines of Politics, Sports, Entertainment, Business and hyperlocal news from all Maharashtra cities.
.