News Waali latest news updates.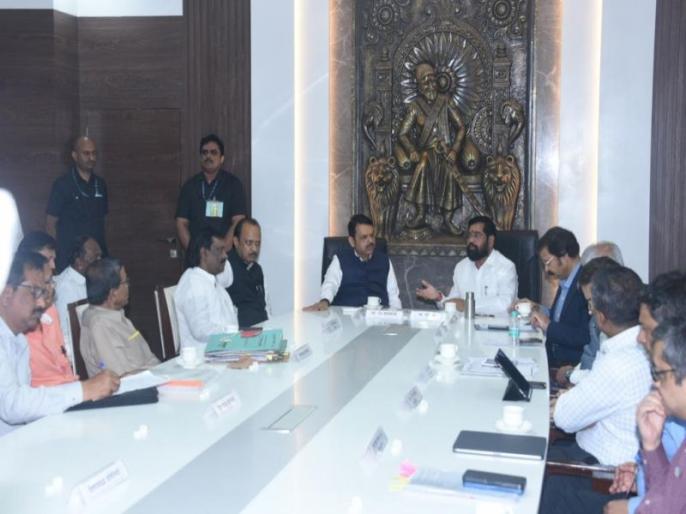 MUMBAI: To resolve the strike of state government employees, a meeting of the employee unions was held at the Vidhan Bhavan under the chairmanship of Chief Minister Eknath Shinde and in the presence of Deputy Chief Minister Devendra Fadnavis. The First Minister and the Deputy First Minister appealed that the decision to go on strike should be withdrawn while stating that it is accepted as a principle that officers and workers should live a safe and dignified life after retirement.
The participation of workers is important in the development of the state. The representatives of people and administration are the two wheels of the vehicle. Therefore, the government is not against the principle behind the demand to implement the old pension scheme. The government's mindset is to find a way out of this. Discussions will be held to maintain the social security of the officers and workers after their retirement. A committee of administrative officers, retired employees will be appointed in this regard. Eknath Shinde said at present this committee will submit its report in a time bound manner.
Devendra Fadnavis made an important appeal to the workers this time too. For the states that have implemented this old retirement plan, their road map is still not ready. The policy adopted by the state government regarding this scheme will not allow any loss to the employees who have retired earlier. Stating that the state government will not take any role and neither should the workers, Devendra Fadnavis asked the workers' unions to cooperate to find a way through the discussion.
Prime Minister to resolve the strike of state government employees @mieknathshinde Under the Chairmanship of the Deputy Prime Minister @Dev_Fadnavis A meeting of the staff unions was held at the Vidhan Bhavan in the presence of Mr. pic.twitter.com/Iu3DffDRz2

— CMO Maharashtra (@CMOMaharashtra) March 13, 2023
The state government is going to form a committee of administrative officers to study the demand for implementing the old pension scheme for state government officers and employees. It was also said that this committee will submit a report within the specified period. On this occasion, Leader of Opposition in Legislative Assembly Ajit Pawar, Leader of Opposition in Legislative Council Ambadas Danve, Chief Secretary Manukumar Srivastava, Additional Chief Secretary Finance Department Manoj Saunik, Vice President of All India State Government Federation Vishwas Katkar and representatives of various workers. unions were present.
Must Read News from the Best Maharashtra's Best Marathi Website "Lokmat.com"
Web title: 'Reverse the decision to go on strike'; Appeal of CM Eknath Shinde and Deputy CM Devendra Fadnavis
Get Latest Marathi news , Maharashtra News a Live Marathi News Headlines of Politics, Sports, Entertainment, Business and hyperlocal news from all Maharashtra cities.
.