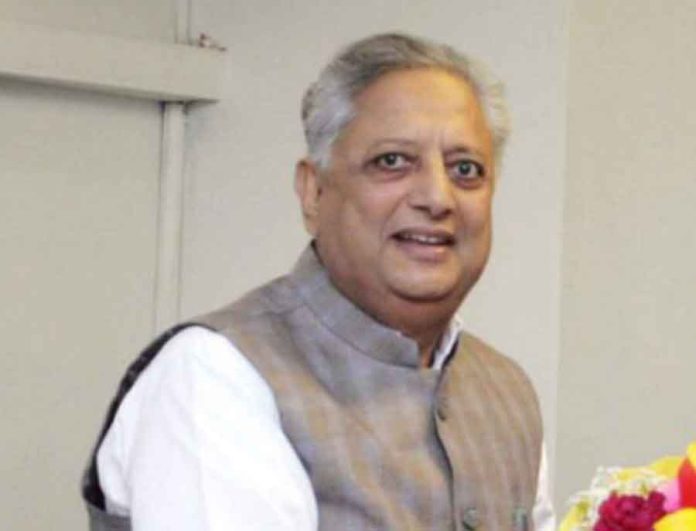 CBI wrote to Punjab alleging 'black business' was going on during his tenure as Speaker of the Legislative Assembly.
Now Vigilance will investigate this case
Punjab Govt hands over investigation to Mining Department and Vigilance, Rana denies KP allegations
Chandigarh. (Clearly/Ashwani Chawla) Former Speaker of Punjab Legislative Assembly Rana KP Singh runs black money business from illegal mining in Punjab. Rana KP Singh earned thousands of crores of rupees doing this illegal mining business when he was the Speaker of Vidhan Sabha. In this case, the CBI also wrote to the Punjab government on 8 July 2021, seeking action, but without action against the then Speaker of the Legislative Assembly, Rana KP Singh, the Congress government suppressed the file, but now the Punjab Vigilance and Mining Department will investigate the case. Anytime the vigilance department files an FIR in the case based on evidence, further action will be taken while the two departments are investigating.
Also Read:- An academic delegation from Japan visited JC Bose University
According to information, Rana KP Singh has been accused of illegal mining several times during his tenure as Speaker of the Punjab Legislative Assembly, with his relatives and associates allegedly doing illegal mining under his leadership, which is generating thousands of crores of black money. Rs. But the Legislative Assembly Speaker's seat has its own limitation due to which the CBI also wrote to the Punjab government on 8 July 2021 not to take any action in the case. Complaint on illegal mining.. sent along with original documents and wrote to the state government to take action, but the complaint file and CBI letter kept circulating from one department to another and no action was taken.
In this case, on 25 April 2022, the Punjab Mining Minister had asked his own department to conduct an investigation based on a complaint, the preliminary investigation of which had revealed Rs 1 lakh per month in illegal mining in Ropar and Anandpur Sahibs in the name of Rana KP Singh. . Assembled. Anandpur Sahab was largely run by relatives of Rana KP Singh. The entire game is estimated to have involved a scam of several thousand crore rupees, due to which the investigation of the case has now been handed over to the Punjab Vigilance. Rana KP Singh categorically denied these allegations and said that the minister of that department, Harjot Bains, was taking this step out of revenge and that I had not done anything wrong.
He bought a house in Chandigarh to make black money white
Rana KP Singh is accused of buying a house worth crores of rupees in Chandigarh on his behalf, for which he took interest-free loans from private individuals. Taking interest free loans from private individuals is just an act of turning black money into white. Rana KP Singh showed to private individuals and bought a house in a number and now interest free loan will be shown back in next few years which will turn black money into white money.
Cheap land was sold at high prices with the help of Thanedar
Rana KP Singh used to buy and hold land at cheap prices and after some time sold the land at high prices. The sale was made in consultation with the Thanedar of Roop Nagar at prices ranging from cheap to expensive. In this case, Rana questioned KP Singh and also started proceedings against Thanedar.
Other Update To achieve us Facebook And TwitterFollow on Instagram, LinkedIn, YouTube.