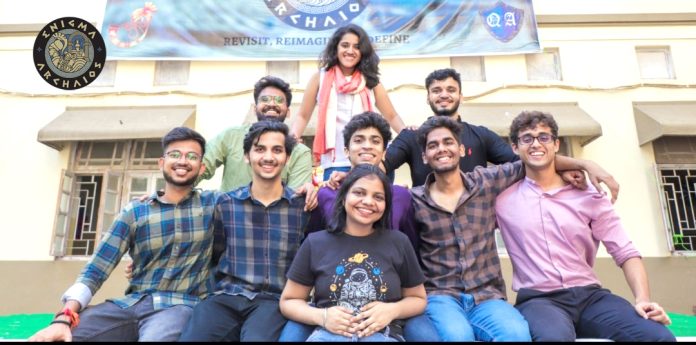 Mumbai (Such Kahoon News): RA Podar College of Commerce and Economics (Autonomous), one of the top commerce colleges of the country, has again buzzed us all with its annual cultural festival "Enigma". Fest PR Head Sarvani Sach spoke to Kahun about Enigma. Every year comes to you by hosting the best artistes on unique themes on one stage.
Now in its 16th edition, Enigma is being held at an unprecedented level! Everything from the decorations to the activities and setup to the activities is carefully designed. The theme of this year's fest is "Archaeos", under which the great and ancient civilizations have to be "re-imagined, redefined" in today's perspective. Visitors to the festival will have the opportunity to witness for the first time the great cities of the Indus Valley, the supreme military power of the Romans, the genius of the Greeks and the magnificent architecture of Egypt, all within the confines of Mumbai.
The Enigma Archeos team kicked off the festival journey with the launch of the festival logo and a rousing welcome to all the podarites. The festival is more important when titles like Capacity are sponsored and (sponsored) by Godrej. Held on September 23 and 24, the fest will give attendees the chance to witness a variety of talent.
Sarvani said that many exciting programs ranging from drama, poetry writing, fashion show, model making to music production will be organised. Besides, "Hruturang" activities will be dedicated to the rich cultural heritage of Maharashtra and "Quizzers Arena" will provide platform to young inquirers through quizzes.
These competitions are judged by well-known authorities in their field so that every contestant gets an opportunity to learn. A spirited CL meeting was held on September 8, 2022 in the same grand style. Finally, we can say that Enigma fully adheres to Podar's principles of "promoting knowledge, building personality".
Other Update To achieve us Facebook And TwitterFollow on Instagram, LinkedIn, YouTube.