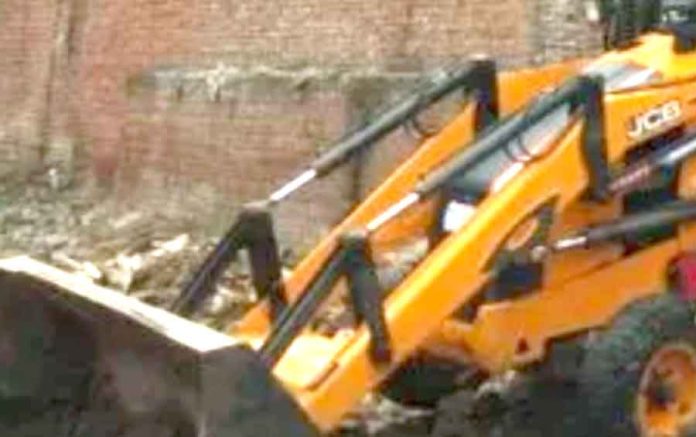 Now the property of two drug smugglers in Hisar is on Yellow Claw property
Hisar (Real News). The police have taken strict action against drug dealers in the district. The police have taken steps to demolish properties bought illegally by drug dealers. At 11 am on Friday in Vikas Nagar, Hissar, the police demolished houses for constructing them on illegal land. Police were heavily deployed on this occasion. Earlier, the police had taken action to demolish illegal properties built by drug peddlers in Jind. Hissar Division IG Rakesh Kumar Arya identified 52 people with criminal background. They were charged with murder, attempted murder, robbery, extortion or drug trafficking. Such are collecting details of their ancestors or acquired properties. Such persons are taking details of illegally occupied properties as well as their benami properties. 18 people in Hisar district, 13 people in Hansi, 08 people in Jind district, 11 people in Sarsa and 04 people in Fatehabad with criminal background are under the police radar, whose horoscope is being analyzed.
Also Read:- Road accidents will be reduced… Sign boards will be installed on all highways
Other Update To achieve us Facebook And TwitterFollow on Instagram, LinkedIn, YouTube.