News Waali latest news updates.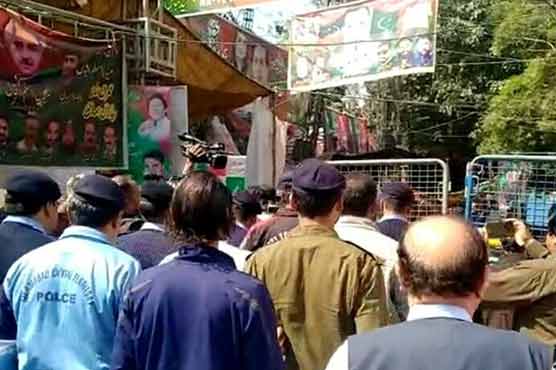 Lahore: (Web Desk) The non-bailable arrest warrant of Pakistan Tehreek-e-Insaf (PTI) Chairman and former Prime Minister Imran Khan is likely to be executed today, a police team has reached Zaman Park on for it.
According to the sources, the police team is moving to Zaman Park for the possible arrest of Imran Khan, two police officers are also holding placards in their hands.
DIG Operations Islamabad Shehzad Bukhari has also arrived in Lahore to arrest Imran Khan, an armored police vehicle has been taken to Zaman Park while PTI workers have also started arriving in Zaman Park.
Earlier, after Islamabad's arrival in Lahore, various options regarding the arrest of former Prime Minister Imran Khan were considered in a consultative meeting chaired by CCPO Lahore Bilal Siddique Kamiana.