News Waali latest news updates.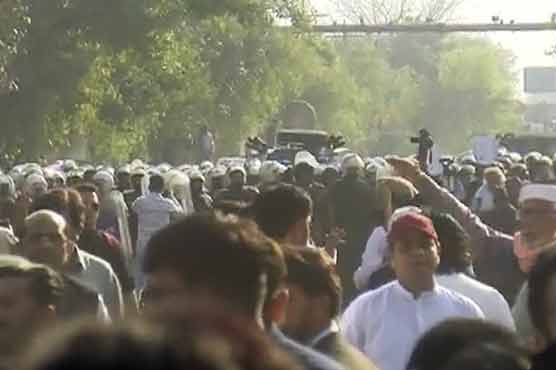 Lahore: (Web Desk) Pakistan Tehreek-e-Insaf (PTI) Chairman and former Prime Minister Imran Khan, police and PTI activists came face to face to comply with the non-bailable arrest warrant, Zaman Park became the area of keep
After the arrest warrant of non-bailable Imran Khan was issued, a team of Islamabad Police is present at Zaman Park along with a heavy contingent of Lahore Police. The police have blocked all roads leading to Zaman Park. strong opposition is faced.
An armed police vehicle has reached Zaman Park, PTI workers also continue to arrive while baton-carrying workers are also present at the spot.
On behalf of the police, two officers hold placards in their hands to receive the notice of arrest, there is writing about receiving the notice on the placards.
Islamabad DIG Operations Shehzad Bukhari leads the Islamabad Police at Zaman Park to arrest Imran Khan, police sources say that personnel are being gathered in all the police stations of the city, the anti-rights unit is being shelled tear gas has also been provided, more than a thousand people have been ordered to stay awake.
Islamabad DIG Operations Shehzad Bukhari says he has an arrest warrant for Imran Khan for which he has come to Zaman Park.