News Waali latest news updates.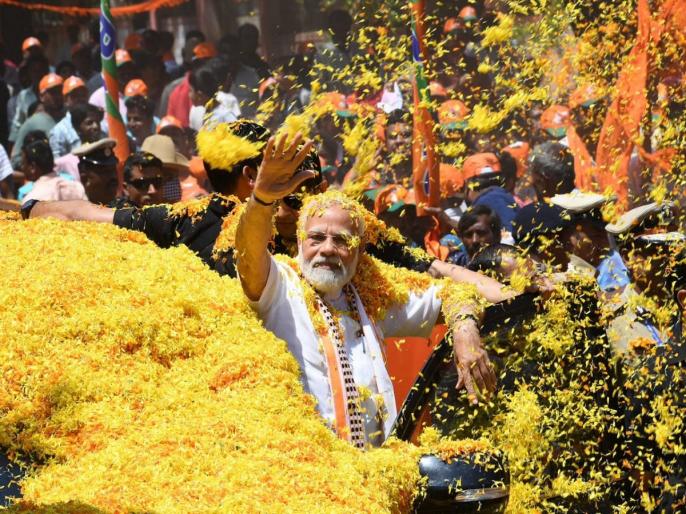 PM Modi Karnataka visit: Prime Minister Narendra Modi on Sunday inaugurated and laid foundation stones for projects worth Rs 16,000 crore in Mysore, Karnataka. Earlier, PM Modi conducted a 2 km road show in Mandya. Thousands of people gathered to see Modi during the roadshow. This time, people showered flowers on Prime Minister Narendra Modi. Prime Minister Modi also got down from the train and greeted the people.
#WATCHING | Prime Minister Narendra Modi was showered with flowers by BJP supporters and locals as he held a road show in Mandya, Karnataka

During his visit, PM will dedicate and lay foundation stone for projects worth around Rs. 16,000 crores

(Video source: DD) pic.twitter.com/K8hvPCgpRF

— ANI (@ANI) March 12, 2023
Since the assembly elections will be held in the state in May, the presence of the Chief Minister in Manda is also important from a political point of view. Mandya district is a major part of the old Mysore region and has traditionally been the stronghold of the Secular Janata Dal (S). The district has seven assembly constituencies and all but one are held by the JD(S). BJP entered Mandya district by winning one seat (KR Pet) in 2019 by-election.
The Prime Minister inaugurated the Expressway
Prime Minister Narendra Modi inaugurated the Bangalore-Mysore Expressway at a public meeting in Mandya district. After the inauguration, he said that Bangalore and Mysore are important cities in Karnataka. One is known for technology and the other for tradition. Connecting the two cities through technology is very important. People traveling between the two cities complained of heavy traffic, but now the expressway will cover the distance in just one hour.
Bangalore-Mysore Expressway
The 118 km Bangalore-Mysore Expressway on NH-275 is a ten-lane highway. This will reduce the travel time between Karnataka's capital Bangalore and the state's cultural capital Mysore from three hours to 75-90 minutes.
The expressway has nine major bridges, 42 small bridges, 64 underpasses, 11 overpasses and four railway over bridges. There are five bypasses around Bidadi, Ramnagar-Channapatna, Maddur, Mandya and Srirangapatna to avoid traffic jams in towns along the highway.
The toll charges for cars/jeeps/vans on the expressway are Rs 135 for a one-way journey and Rs 205 for a two-way journey in a day. Rs 4,525 was offered for a monthly pass, which would cover 50 trips in a month. Mysore MP Pratap Simha said that LMVs including cars will have to pay a toll of Rs 250 for the entire journey from Bangalore to Mysore.
Related news – 'Congress dreams of digging Modi's grave, but…' PM Modi slams opponents
Apart from this, the Chief Minister will lay the foundation stone of the four-lane highway between Mysore-Kushalnagar. This 92 km long highway will be developed at a cost of around Rs 4,130 crore. Prime Minister Modi will dedicate IIT Dharwad in Hubli-Dharwad to the nation. It laid its foundation in February 2019. 850 crores was spent for its development.
Web title: PM Modi's Madhya Karnataka Roadshow: BJP all set to capture Karnataka; PM Modi was showered in the mega roadshow
Get Latest Marathi News , Maharashtra News a Live Marathi News Headlines of Politics, Sports, Entertainment, Business and hyperlocal news from all Maharashtra cities.
.