News Waali latest news updates.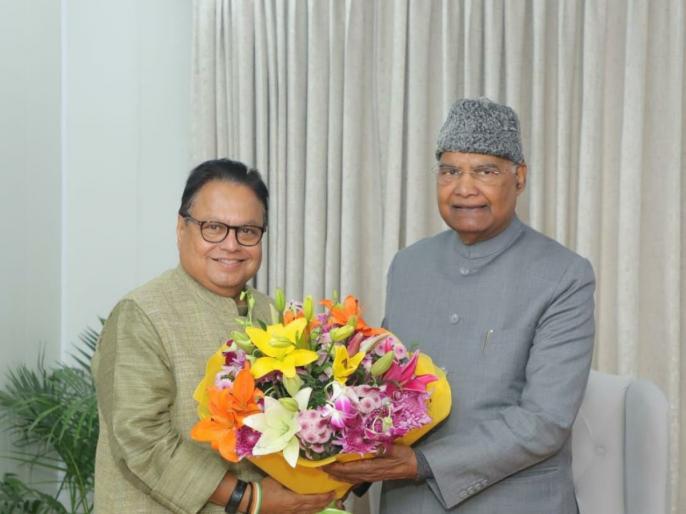 Lokmat News Network, New Delhi: The award distribution ceremony of the fourth edition of Lokmat Parliamentary Awards (year 2022) will be hosted by former President Ram Nath Kovind on March 14 in Delhi and he will be present as the chief guest.
This grand event will be held at NDMC Convention Center on Sansad Marg in Delhi at 4:30 pm. Union Minister for Small, Medium and Micro Industries Narayan Rane, Congress President and Leader of Opposition in Rajya Sabha Mallikarjun Kharge, Rajya Sabha Deputy Speaker Harivansh Narayan Singh, Delhi Lieutenant Governor Vinay Kumar Saxena, Nationalist Congress Party President were the chief guests on this occasion.
And MP Sharad Pawar, former Union minister and senior BJP leader, Dr. Murali Manohar Joshi will be present.
Lokmat National Conclave
Before this award ceremony, a 'Lokmat National Conclave' has been organized between 11am and 3pm. Senior leaders from various political parties will present their views on the topic 'Indian Democracy: How Close to Maturity'. Union Petroleum and Natural Gas Minister Hardeep Singh Puri, Union Law and Justice Minister Kiren Rijiju, Union Information and Broadcasting Minister Anurag Singh Thakur, Union Minister of State for External Affairs Meenakshi Lekhi, senior Congress leader and MP Digvijay Singh, CPM General Secretary Sitaram Yechury, BJP MP Sudhanshu Trivedi, Shiv Sena Thackeray group MP Priyanka Chaturvedi will participate.
– The Lokmat Grand Parliamentary Awards of Most Credibility are presented annually to outstanding Members of Parliament in eight different categories (four Lok Sabha and four Rajya Sabha) for their contribution.
– The Jury Board studied the parliamentary contributions of all MPs for the years 2020 and 2021 to select the winners.
Umpires: Mallikarjun Kharge, Bhartrihari Mehtab, Asaduddin Owaisi, Derek O'Brien, Vandana Chavan, Tejashwi Surya, Manoj Kumar Jha, Lockett Chatterjee.
Must Read News from the Best Maharashtra's Best Marathi Website "Lokmat.com"
Web title: Lokmat Parliamentary Awards distribution tomorrow in Delhi to be honored by former President Ram Nath Kovind
Get Latest Marathi news , Maharashtra News a Live Marathi News Headlines of Politics, Sports, Entertainment, Business and hyperlocal news from all Maharashtra cities.
.