News Waali latest news updates.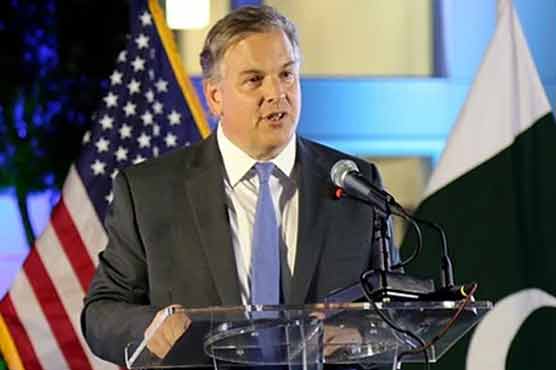 Islamabad: (Web Desk) American Ambassador Donald Bloom has said that Pakistan's issues with the IMF will be settled in a few days, ready to cooperate with Pakistan on the IMF issue.
Speaking at the event held at the National Agriculture Research Center Islamabad, US Ambassador Donald Bloom said that we want an agreement between Pakistan and the IMF, and the IMF fully supports Pakistan regarding the agreement .
Donald Bloom said that Pakistan is facing threats of terrorism, America is fully prepared to help Pakistan in this regard, there has been a lot of progress in diplomatic relations between Pakistan and America.
The American ambassador further said that this week is very important, tomorrow there will be an energy dialogue with Pakistan, while on Thursday there will be climate talks between the two countries.