NIA: The NIA is investigating the incident of possession of explosives in Birabham and Murshidabad.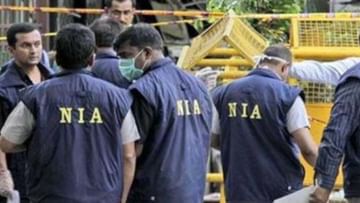 Symbolic image
Kolkata: After the incident of finding explosive material from Mohammadbazar area of ​​Birbhum (Bureau), there was a stir in the country's politics. Intensive training is underway to focus on a bomb disposal event. Now the NIA (National Investigation Agency) has taken over the investigation of the incident. Not only in the Mohammadbazar area, but also in the Beldinga area of ​​Murshidabad, the explosive recovery (Murshidabad Explosive Recovery) has also been investigated by the NIA. The NIA filed the FIR in the Bankshall Court in Kolkata on Wednesday. It should be noted that recently there have been many cases of bombs being found in many districts of the state. Opposition parties have repeatedly pointed fingers at the ruling camp of the state. Questions have also been raised on the role of the police. The state politics is still heated in this regard recently after allegations of a bomb blast on the roof of a school in Titagarh.
Remember that he has been attacked many times by the opposition party of the state. Recently, bombs have been recovered from many places including Birbhum, Murshidabad district. Sometimes in front of a cinema hall, sometimes a pile of hay… sometimes a bomb was recovered from an abandoned well. State politics is very active on it. The opposition is saying that Bengal is sitting on a pile of gunpowder.
Incidentally, Chief Minister Mamata Banerjee went there after the Bugti incident. The Chief Minister warned the state police about the recovery of the bomb lying in that village. After Mamata's strong message, the state police was also seen playing an active role. There were incidents of bomb disposal in the district. Especially before the panchayat elections, there was a lot of noise about the incidents of bombs being recovered from such places. Opposition parties also joined. This time, the central agency NIA has launched an investigation into the recovery of explosives from Beldinga in Murshidabad and Mohammadbazar area in Birbhum. In the coming days, the eyes of the informants will be on the direction of the investigation of the recovery of explosive materials from these two places.
.