NIA-ED Raid: According to sources, the Central Investigative Intelligence Agency conducted a joint raid on a three-storey house on Park-Circus Taljala Road from 3:40 am on Wednesday.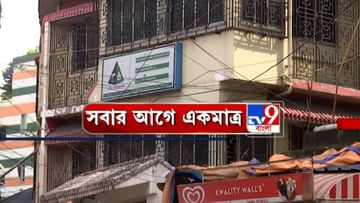 A one-time trip to this house (self-portrait)
Kolkata: The NIA raided the houses of PFI leaders across the country. The ED has also arrested more than 100 leaders across the country in a joint search with the NIA in Taljala, Kolkata. After Kerala, Tamil Nadu, a joint raid by ED and NIA in Kolkata.
According to sources, the Central Investigation Intelligence Agency conducted a joint operation in a 3-storey house near Park Circus Taljala Road from 3:30 am on Wednesday. According to NIA sources, a joint search operation was conducted at the house and office of Sheikh Mukhtar, owner of Popular Front of India, a non-governmental organization. At present, many officers and CRPF jawans are present in the multi-storied building.
The Central Intelligence Agency (NIA) has claimed that the Popular Front of India is an extremist organization. They are related to different activities. They used to provide money to various organizations involved in violent activities. In view of such incidents, operations are going on in Kolkata as well as in different states of the country.
Actually this Popular Front of India is known as a banned organization. NIA and ED are simultaneously conducting operations against them. The National Investigation Agency and Enforcement Directorate are conducting searches in several states including Andhra Pradesh, Telangana, Uttar Pradesh, Kerala, Karnataka, Tamil Nadu. It is being reported that more than 100 PTI members and their associates have been arrested. NIA and ED have arrested the accused from 10 states.
Last September 18, Andhra Pradesh, Telangana also searched several places. At that time, 23 teams of NIA were investigating. Although the operation was not carried out in Calcutta. However, this time Central Intelligence Agency officials appeared in Kolkata.
.