News Waali latest news updates.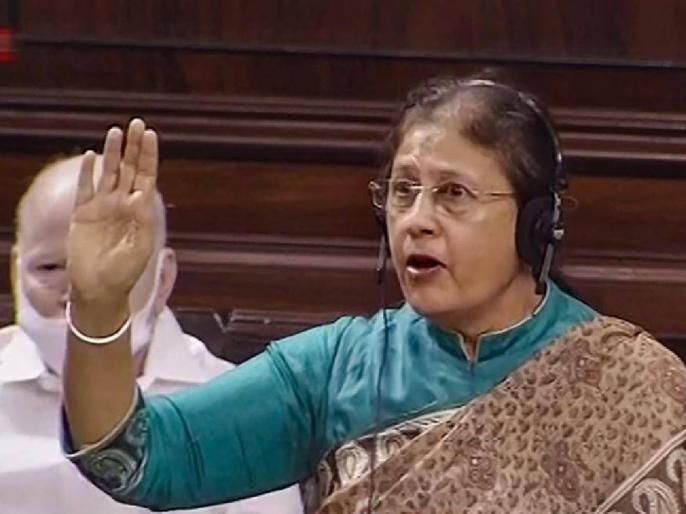 Lokmat News Network, Miraroad – Member of Parliament Fauzia Khan has warned that after inspecting the municipal dumping ground at Uttan in Bhayander, the National Congress Party will raise its voice in the Parliament House and the State Legislature regarding the problems of the people. She had come on Saturday to open the public office of NCP office holder Frida Morais in Uttan Naka. At that time, the villagers of the area together with Frida were aware of the problems caused by the dumping of the municipality.
The municipality has built a mountain of illegal unprocessed waste and it is constantly catching fire and the empire of smoke is spreading. Moreover, since the stench of garbage is permanent, the residents of the area have to face diseases by making life unbearable. Due to the harmful leaching from the waste, the agriculture below the hills has been destroyed and the water has been polluted. Frida raised the issue of the same polluted water going into the sea causing water pollution in front of MP Fauzia. After hearing the problem of dumping in the area, the MP went to examine the situation. At that time Father Oscar Fernandes from Dongri Church was with Frida. He said that the Nationalist Congress Party would raise its voice in the Parliament and the Maharashtra Legislature in this matter.
Municipal Commissioner Dilip Dhole. Fauzia was contacted and informed that small waste projects have been started in the city along with disposal of accumulated waste and more projects will be started. Frida also said that they have ensured that the waste accumulated at the Uttan dump will be processed by June 30.
Web title: NCP will raise its voice against Uttan dumping issue – MP Fauzia Khan
Get Latest Marathi News , Maharashtra News a Live Marathi News Headlines of Politics, Sports, Entertainment, Business and hyperlocal news from all Maharashtra cities.
.