Manik Bhattacharya: The Calcutta High Court ordered the removal of Manik Bhattacharya from the post of Chairman of the Board of Primary Education.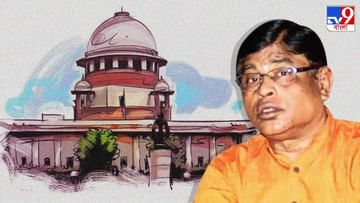 Manik Bhattacharya
Kolkata: Manik Bhattacharya, former president of the Primary Education Board, has approached the Supreme Court challenging the Calcutta High Court's division bench order in the recruitment corruption case. The Calcutta High Court ordered his removal from the post of President of the Board. He is challenging the order. Such an order was given by the single bench of Subrata Talukdar during the hearing of corruption case in Sindh High Court. Manik Bhattacharya's name has already appeared in the chargesheet filed by the ED in the case.
In the initial TATE case, the High Court ordered Manik to be removed as chairman of the board, along with an accounting of his and his family's assets. Manik Bhattacharya approached the Division Bench against the Single Bench order. There was no suspension. As a result, the pain of the monkey remains. Now approach the Supreme Court. The Supreme Court, while hearing the case, issued notices to all the parties. The Supreme Court will hear the case on September 27.
It should be noted that the central organization has summoned the former president of the council and MLA Manik several times. He was interrogated for hours. Not only this, CBI had also issued a lookout notice against him a few days ago. But after the ED's charge sheet was filed, the charges against Manik became clear. After that, Manik approached the Supreme Court.
In the charge sheet, all the explosive charges against Manik have come out. It is reported that Manik used to pressure private BA colleges to demand Rs 500 per student. Not only this, but it is also alleged that after the interview, Fana used to pressure the chairman of the board for the master sheet. It is also known that former Education Minister Partha Chatterjee himself was aware of all these allegations. Many conversations between Parth and Manik have also come to light. Recently, Manik had to face a lengthy interrogation at the AD office. It has to be seen whether strict action can be taken against him in future.
.