Mamata Banerjee: Mamata said, "Kashafil is my favorite. How beautiful it will look if you arrange it well at home?"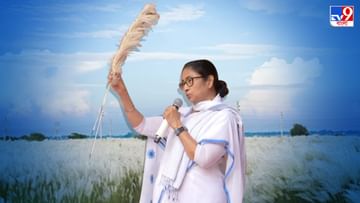 Mamata Banerjee
Kolkata: Chief Minister Mamata Banerjee is visiting to inaugurate various major puja mandapas in the city. The Chief Minister went to inaugurate the Durga Puja Mandap at Baliganj Circular on Tuesday. At the beginning of Eid, he took the kashful placed beside him. Taking the Kashful in his hand, the Chief Minister said, "This is Kashf." Discovery is my favorite. If you arrange this flower well at home, how beautiful does it look? Just as orchids have markets, so do kashafas. One day you will see what happens to those who mock me with revelations.
It should be noted that former Chief Minister Mamata Banerjee highlighted the commercial importance of Kashful at an administrative meeting in Howrah. Saul asked for a pillow made by Kashful. He said that the opposition has criticized the Chief Minister at different times. This time Mamata answered him without naming anyone.
What did the Chief Minister say?
Last year, speaking at an executive meeting in Howrah, Chief Minister Mamata Banerjee said of Kashful, "I don't know if there's a research issue with chemicals. But it can be useful. They happen in time, they wear out in time." .But pillows, cushions can be made with them. Those who can afford it will buy it in bulk.
The Chief Minister also told the officials that "this flower blooms, after that it flies away." no benefit If it's given that chemically, technically… I don't know. However, with this cover, it can be a pillow, pillowcase. That seems like a lot of money to buy those who have power. Then see how you can use this flower.
The Chief Minister has been expelled from the BJP camp on various occasions. In this regard, BJP state president Sukanta Majumdar said, "When there are no government jobs on the one hand, the educated unemployed youth of the state can get employment through some industry." But in West Bengal we did not see any industry, except chat and cashmere industry.
.