News Waali latest news updates.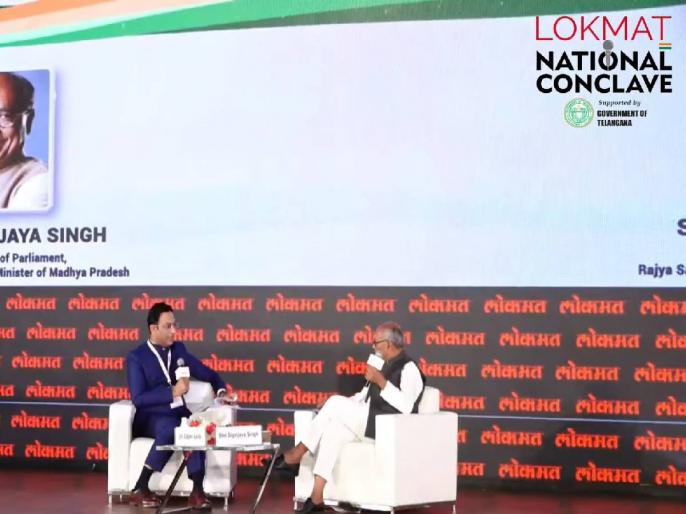 Is there a Hindu nation in the constitution? 95 percent of Nepal is Hindu. Their parliament thought we should not be a Hindu nation, but a secular nation. You must have seen the situation in the Islamic nation of Pakistan. This country belongs to everyone. You won't find such a variety anywhere else. A Hindu Rashtra is not possible in such a diverse country, it is not in the interest of the country. Senior Congress leader Digvijay Singh expressed the view that equal rights and opportunities for all are the basis of democracy. He was answering a question put to him about Hindu Rashtra.
The award distribution ceremony of the 4th edition of Lokmat Parliamentary Awards (year 2022) will be hosted by former President Ram Nath Kovind in Delhi on March 14. Before this award ceremony, a 'National Lokmat Conclave' will be held in collaboration with the Telangana Government. Senior leaders of different political parties express their views on the topic 'Indian Democracy: How Close to Maturity'. This time Digvijay Singh answered many questions.
Meanwhile, Digvijay Singh was asked about the Congress President election. "I followed the orders of the party. I have not received notice of any of my statements. What I say, what I do is never anti-party. "When I realized that Mallikarjun, who is more experienced than me, was filling out the form, I refused," he explained.
Clarification on surgical strike as well
Digvijay Singh had earlier raised questions about the surgical strike. Afterwards he was criticized on many levels. "My question was not to the army. They hit the target they were given. But the first statement on the surgical strike came from Amit Shah that we have killed 300 terrorists. Sushma Swaraj's statement that a strike was being held where there was no population came. Ajit Nath said 450 hits. I only mean to the government. Freedom of thought is important in politics." He said so. Rahul Gandhi shook hands from this but I still stand by my statement, said Rajnath Singh.
What is the 2024 vision?
"Even in the previous elections, the Congress had promised that families below the poverty line would get six rupees. We also talked about the employment plan. Inflation was lower in 2004-14 than today. Economic development was also good. We will work on how we can improve inflation, unemployment and the economic condition of the poor," he said.
Web title: National Lokmat Conclave Why India cannot become a Hindu nation Explanation of Digvijay Singh giving examples of Nepal and Pakistan
Get Latest Marathi news , Maharashtra News a Live Marathi News Headlines of Politics, Sports, Entertainment, Business and hyperlocal news from all Maharashtra cities.
.