News Waali latest news updates.
There was some land in the father's name. That land was used for pond work. He was paid for it.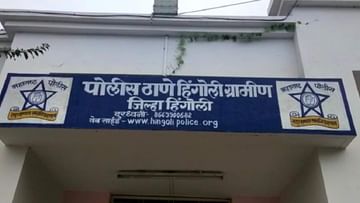 Hingoli : The younger brother killed the elder brother by crushing him with a stone due to an agricultural dispute at Navlagavan in the taluka. This incident has come to light. The name of the deceased is Chandrabhan Korde. In this case, the incident was reported at Hingoli Rural Police. Sibling disputes are not a new topic. Such disputes occur over the distribution of houses and land. A similar incident took place in Hingoli taluka. Two brothers had a dispute over the payment of land. This debate ended badly. A brother killed another brother. The incident took place on March 12 at Bhandegaon Shivara at around eight in the morning. Hingoli rural police have registered a case against four people.
.