Kenyan citizen came to Gujarat to study, lost his passport and life became hell.ASC – News18 Gujarati

Salim Chauhan, Anand: A Kenyan student came to study in Vidyanagar of Anand district but now his life has become like a beggar as his passport is lost and he spends his life in Anand in helplessness. Because, without a passport, he cannot return to his homeland. This is the story of John Makani, a citizen of Kenya. His age is 50 years. Some time ago John Maka came to Gujarat to study and did higher studies in Gujarat University. Two years ago, he came to Vidyanagar for research on the advice of a friend, but during the Corona period, he ran out of money and the accommodation and food also started falling apart.
At this time he got information from someone that Jalaram Seva Trust in Anand has free dining facility and since then he used to go there for dining. Meanwhile, whatever documents he had were stolen from there. His passport was also in this document. When the passport was stolen, his condition became pitiable and he was forced to live on the road.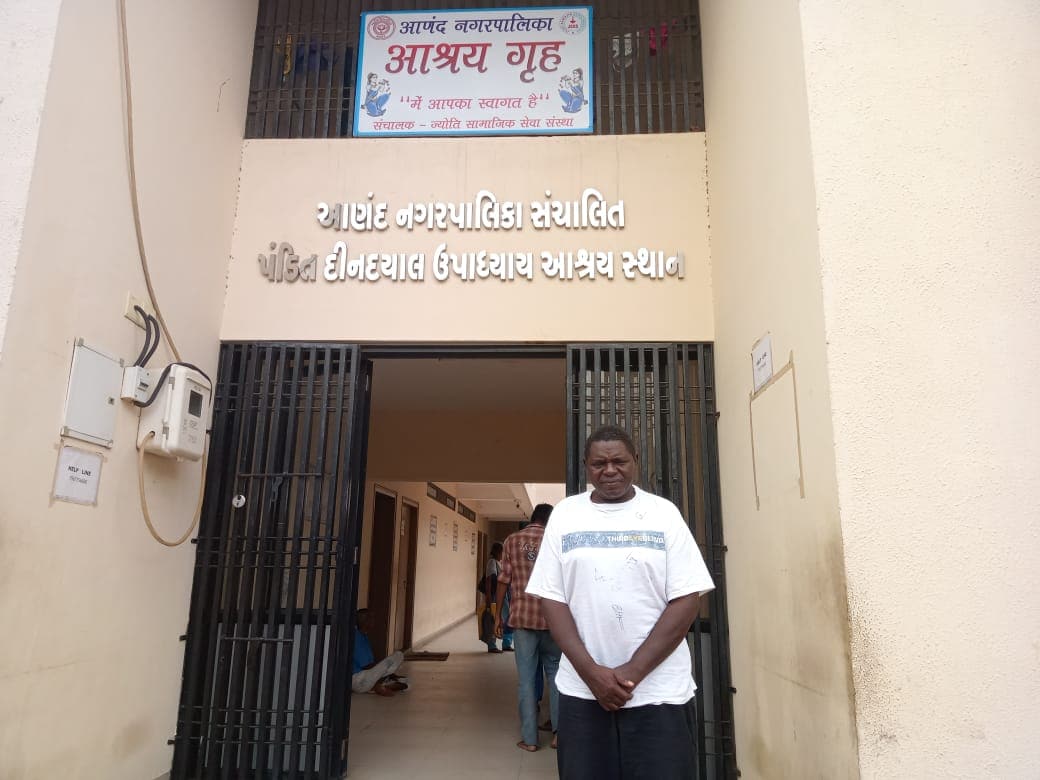 Importantly, sleeping on the road caused a skin infection on his leg and his leg was very painful. However, a man at Vadtal Mandir in Vidyanagar showed humanity by taking John to the hospital for free and treating him. But the question is not only that. As there was no money, he had only roads to survive without any help for food and medicine. So he had to sleep on the road. In the meantime, Pratikbhai, who was working in Popatbhai Foundation, got noticed and took him to the shelter home of Anand Municipality.
Papatbhai Foundation Charitable Trust supported by John Makana
This organization carries out service activities in every district. At present, more than 100 people are housed at Anandana Shelter Home from Popatbhai Foundation. Papatbhai says that we will report the need to the government as well. Helping such people will help to send him back to his hometown in Nairobi, Kenya.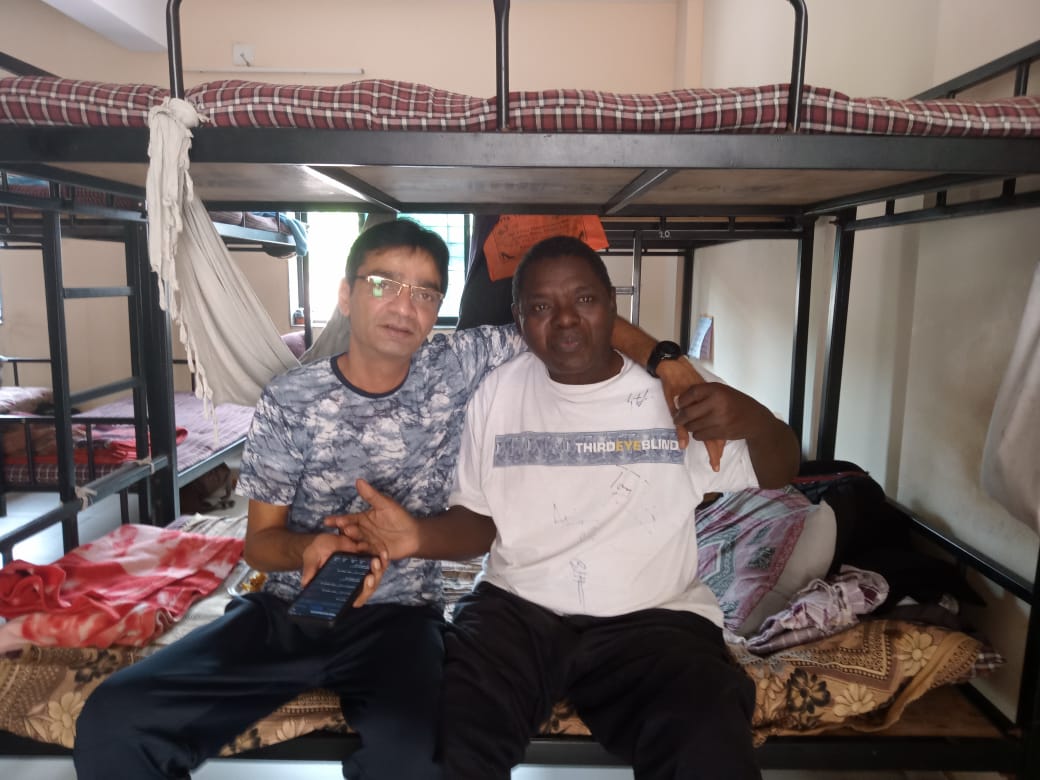 John Makana also has a mobile phone which was broken so he could not contact his family but it has been given for repair by Dhawal Bhai Care Taker at Shelter Home as soon as it is repaired he will inform his family and let him go back home. The efforts will be carried out by the Parrot Bhai Foundation. Currently, he has a skin infection on his leg, which has also been treated, according to the doctor, it can be cured soon.
The treasure of Gujarati news is News18 Gujarati. Read more news including Gujarat, Foreign, Bollywood, Sports, Business, Entertainment on News18 Gujarati
Tags: Anand, Foreign students, International, Lost
.