News Waali latest news updates.
Post Views: 24
The dinner is hosted by KEC and Sajjad Restaurant for Dr. Saeed Talebinia, Director of the Iranian Cultural Center in Karachi.
Pak, Iran need to promote tourism, trade and trust: Dr. Talebinia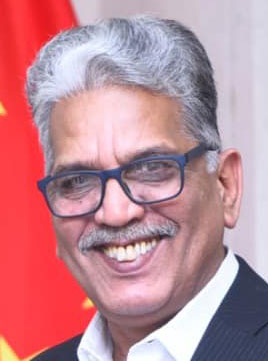 KARACHI: The Director of the Cultural Center of the Islamic Republic of Iran in Karachi, Dr. Saeed Talebinia has said that the relationship between Pakistan and Iran is getting stronger with each passing day while cross-border trade is also increasing.

He expressed these views while discussing the bilateral relations between Pakistan and Iran on the occasion of a dinner hosted in his honor by Karachi Editors Club and Sajjad Dayo at Sajjad Restaurant, Sea View.
Dr. Talebinia said Iran has installed the gas pipeline now it is Pakistan's duty to install its part of the pipeline, so that Iran can start supplying affordable gas to Pakistan.
The Director of the Irani Culture Center added that two brotherly Islamic nations have a relationship rooted in mutual faith, culture and trust. Dr Talebinia said the two countries want to develop these relations further while some evil forces want to ruin our relations but they will never succeed in their nefarious intentions.
He reiterated that more steps are needed to promote trade with Iran, and the trading volume should be increased in my manifold, and this trade can be promoted through a barter system when exchanging the good in local currency.
He said that the exhibition of Irani items in Karachi recently received a very positive response, and we hope for more such exhibitions in the future, he added that we want to promote film, art and literature in order to increase people-to-people relations. -people and for better understanding.

Earlier, Mubasher Mir, President of KEC in his welcoming address highlighted the aims and objectives of the KEC and said that friendship between Pakistan and Iran is centuries old; and the majority of Pakistanis consider Iran as their favorite country, and Iran supports Pakistan in all difficult situations.
Mir said that religion is the common factor for love and affection between two countries. In addition, many historical figures have visited Pakistan and there are many shrines of religious and revered figures here.
These religious figures have played an important role in promoting Islam. He said that our Urdu language is enriched with Persian vocabulary; therefore, our linguistic and cultural ties are very deep.
He said that it is our great wish that economic relations between Pakistan and Iran should be promoted, and the Karachi Editors' Club has also tried to act as a think tank.
Mir emphasized that the objective of KEC is to invite diplomats here and have a round of discussion with them and find ways and means to promote bilateral and multilateral relations.
Speaking about the art and the film Mir praised the quality and achievements of the Iranian film industry. He said that we hope that the arrival of Agha Saeed will benefit both countries and increase the relationship between the two countries.
Mir added that there is huge untapped potential in tourism. A large number of Pakistanis want to go to Iran and vice versa.
Speaking on the occasion, Legend Hotels MD, Azeem Qureshi said that our hotels are in Islamabad, Skardu, and Chitral and we are planning to build hotels in Karachi and Lahore as well, while there is also a plan to open one in Swat. He said that through Sajjad Restaurant we can showcase tourism and food festivals in Islamabad, Karachi and other cities, while the same exhibition can be done in Iran as well.
On this occasion, Manzar Naqvi, Secretary General of Karachi Editors Club expressed his gratitude to the distinguished guests and his hope that the relationship between Pakistan and Iran will improve a lot in the future.
Earlier, the guest of honor also referred to the questions of the participants and assured that he will convey the suggestions to the Government of Iran. In response to a question that India wants to buy gas from Iran; he said that if India buys gas from Pakistan, it would benefit both countries, Iran and Pakistan, but that issue is still pending.
In response to another question that there is a huge television network in Pakistan at the moment, Turkish dramas are watched and very popular among the masses here; why Iranian TV programs are not on Pakistani cable network, do Iranian organizations contract with PEMRA for landing? He said that no progress has been made yet, permission has been obtained from PEMRA but the further progress has been stopped at present.
At the end, all the distinguished guests were served with delicious foods from Sajjad Restaurant.