News Waali latest news updates.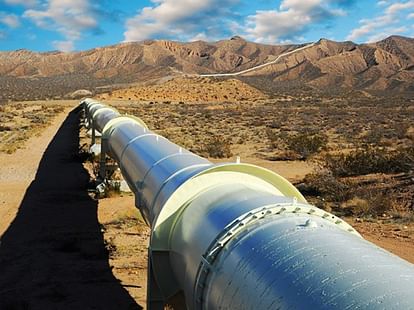 line pipe
Photo: Demo Pic.
Expansion
Bangladesh Deputy High Commissioner Andalib Elias said on Tuesday that the first cross-border oil pipeline between India and Bangladesh is a true expression of the great friendship between the two countries. It is a deep relationship of trust and respect between the Prime Ministers of the two countries, he said.
The pipeline will be established on March 18
Prime Minister Narendra Modi and his Bangladeshi counterpart Sheikh Hasina will jointly inaugurate the first cross-border oil pipeline in Bangladesh on March 18. Confirming the news, the Deputy High Commissioner of Bangladesh said that the Prime Minister and Sheikh Hasina has taken the initiative to start this pipeline. Now on March 18, it will be formally launched. Through this oil will start going from India to Bangladesh. This is a big step. Let's move forward in the great friendship we have.
Bangladesh Foreign Minister said, India will send oil, work completed
Earlier on Thursday, Bangladesh's foreign minister told reporters at a briefing, "The good news is that India will send us diesel … The installation of the oil pipeline has been completed." The pipeline will be established on March 18 via video conference, he said. According to Bangladesh Petroleum Corporation, India will export diesel through the 130 km long India-Bangladesh Friendship Pipeline. The pipeline extends 125 km inside the territory of Bangladesh and 5 km inside India. Until now Bangladesh used to import diesel from India through trains.
,