News Waali latest news updates.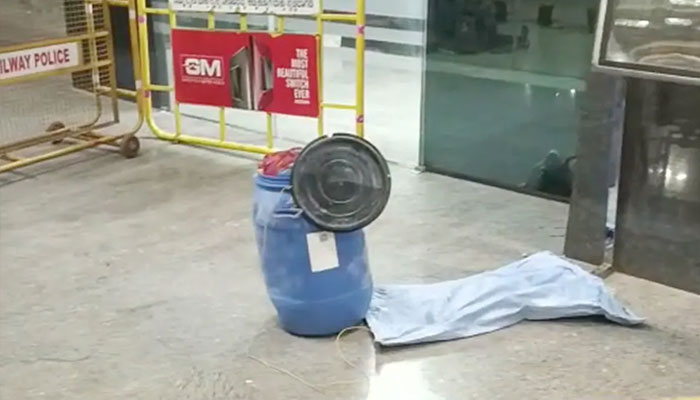 In India, a woman's body was found in a plastic drum at Bangalore station.
According to Indian media reports, a woman's body was found inside a plastic drum at a railway station in Bangalore yesterday. This is the second case of a body being found in a drum at Bangalore station this year.
Yesterday between 10 am and 11 am, the drum was found near the entrance gate of the railway station, which was covered with a cloth.
According to media reports, the police say the woman's age will be between 31 and 35 years old, but her identity has not yet been identified.
The police say that the investigation has revealed that 3 suspects put the woman's body in a drum and brought it first on the train and then by rickshaw to the entrance of the railway station and escaped by throwing it here .
According to Bangalore Railway Superintendent of Police Dr Somlatha, they sent one of their investigation team to identify the woman, but they did not succeed.
It may be recalled that two months ago, on January 4, the body of a 20-year-old woman was found rotting in a plastic drum by a cleaning crew at another railway station in Bangalore.
.