News Waali latest news updates.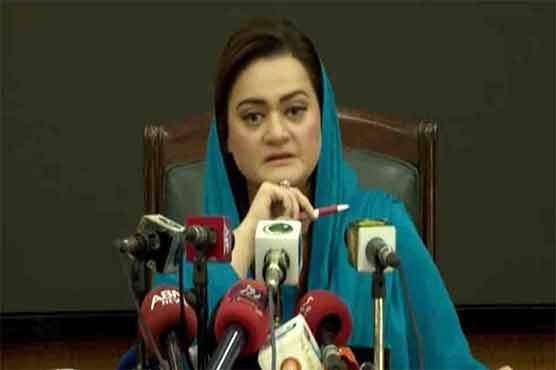 Lahore: (Web Desk) Federal Minister for Information and Broadcasting and Muslim League-N leader Maryam Aurangzeb has said that Imran Khan is determined to destroy the peace and order of the country How many mothers will be destroyed for political business?
While giving a press conference in Model Town Lahore, Maryam Aurangzeb said that there is a person in Lahore who is trying to spread corruption in the country, when the power was lost at the time of distrust, he intended to play with the cipher, he did not world to do with the cipher How much damage will be done to Pakistan by the game?
He said that Imran Khan played the audio of Maryam Nawaz yesterday and tried to contact him, is there an order to play with a cipher and shoot bullets in this audio? What is in the sound of Maryam Nawaz? The order to put the country's economy in jeopardy? If Maryam Nawaz wanted, she could have accused you of killing the worker.
Federal Information Minister said that Imran Khan fired at the police for disorder in the country, did politics on the dead bodies of journalists, a 14 year old child was martyred in Gujranwala and this person did politics, Imran Khan wants destruction in the land Dead bodies fall, this person does not care.
They said you say you are not the murderer, you accuse others of murder. You called the father of this child to Zaman Park, why did you give money to the father of the deceased, Imran Khan, answer all these questions.
League leader said after Long March, Cipher, "Jail Bachu Tehreek" they are doing politics on dead bodies, today they want anarchy in the country, dead bodies should fall, Imran Khan you are a failed person , your politics is buried .