News Waali latest news updates.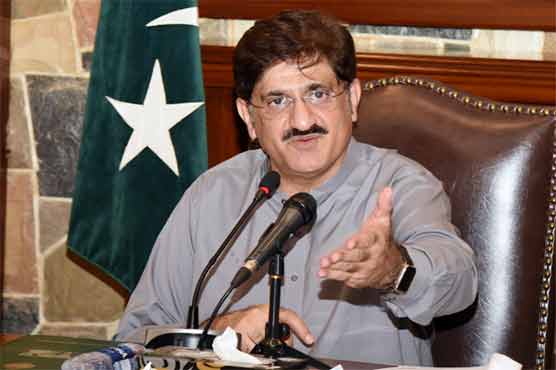 Karachi: (Web Desk) Sindh Chief Minister Murad Ali Shah has said that if our objections to the census are not correct, we will not support it.
During the speech at the event in Karachi, Murad Ali Shah said that the census is more important and necessary than the elections, the digital process is going on, I also wrote a letter to Ahsan Iqbal, I want a census of the like no one can. Our position is that the 2017 census should not be repeated so that there are no doubts.
The Sindh Chief Minister said that if our objections to the census cannot be justified, we will not support it, or create such a situation that the census will not be accepted.
Murad Ali Shah said that the errors of the maps are shown in the census tables and it was said that some errors will be corrected later Please tell us the details recorded by MS, we will be able to see the records recorded by the accountant ourselves, and we were told that a policy decision would be required to provide the data.
The Chief Minister of Sindh said that we should know that everyone has been counted, how many are Pakistani citizens and how many are foreigners. In this way the record of the entire population will be correct.
Murad Ali Shah said that the country is going through a serious financial crisis, the assemblies were abolished at the request of one person, we are a political party, we will go to the elections, the National Assembly elections will be held in October, when there will be elections' r National Assembly are held, so there will be a political government in Punjab.
He said the courts should look at the constitutional complexities, I want to show maximum respect to the courts, sometimes decisions are made on the pressure of the media.
The Prime Minister further said that PTI has made it a habit to speak immorally, everyone in Sindh lives with love and brotherhood, blame politics will not work in Sindh, peaceful protest is fine for everyone. Love comes to respond to what goes away from love, no one may take the law into their hands.