Crime: Thieves entered the house and stabbed the housekeeper on the head with an iron rod.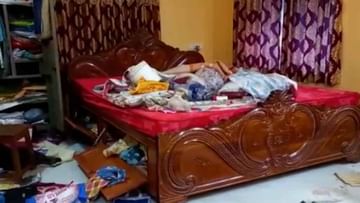 Theft in Hokkari
Howrah: Allegation of theft at businessman's house in Jagatpur. The incident took place in Bargachia Sokal Bazar area of ​​Jagatbalpur. It is being told that a robbery took place at the house of cloth merchant Sujit Karar. According to family sources, on Friday morning, 8 to 10 armed bandits attacked with towels on their faces. Everyone in the house was sleeping at that time. The bandits entered the house and stabbed the owner on the head with an iron rod. Dhanar loses the ability to stop bleeding. After that, a 7-year-old Somali girl allegedly put a revolver on her head and robbed her of all her gold jewelry and cash.
All gold ornaments were allegedly stolen from the abusive wife. The operation took about an hour. The businessman said that the thieves escaped with Rs 10 to 12 lakh cash and gold jewellery. While leaving the house, everyone's hands and feet were tied with ropes. Later, after cutting the rope with his teeth, Sujit shouted and called the neighbors. As soon as the incident was reported, the police of Jagatpur police station reached the spot. Family members and neighbors are very worried about such an incident.
Neighbors complained that they called the Jagatpur police station but no one answered the call. Later on dialing 100 the number of Superintendent of Police office was given. After calling there, the police came shortly after. The police have started investigating the incident, so far no arrests have been made.
.