Howrah accident: Collision with following lorry while searching for lorry near Ranihati turn. Death of a civilian volunteer.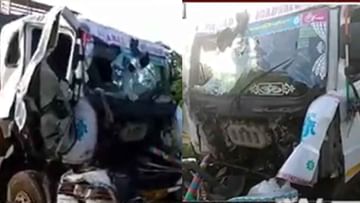 Horrible accident in Hala
Howrah: There was a road accident late at night. 3 people died. A motor vehicle officer died while searching for a Kolkata-bound vehicle on the Mumbai road. While searching for a lorry near Ranihati Junction, it collided with a truck coming from behind. Death of a civilian volunteer. The driver of the killer lorry also died. Meanwhile, the rural district police are investigating.
.