News Waali latest news updates.
India wins two Oscars at the 2023 Academy Awards (File photo)
Mumbai: Makeup artist Jacqueline Fernandez has accused the Indian film industry of buying the Academy Awards.
According to an Indian media report, Jacqueline Fernandez's makeup artist, Sean Mitthal, has claimed that the Oscars award was bought for the song 'Natu Natu' from the Tamil film.
The make-up artist made a sarcastic comment on Nato's social media post announcing Nato's win, writing, 'This is so funny. I thought I could only buy rewards in India. But what can't we get with money? When we have money, Oscar can even be bought.'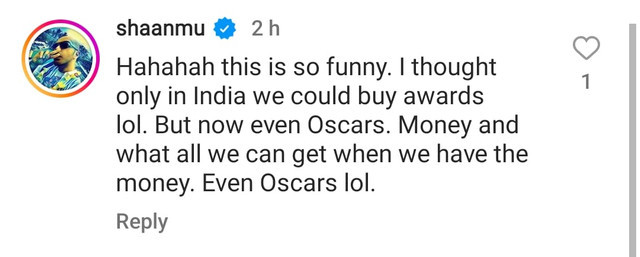 It is worth mentioning here that the song 'Applause' from the film starring Jacqueline 'Tell It Like a Woman' is also competing for the Oscars in the Best Original Song category this year but failed to win the award.
Also read: The most popular Indian song Natu Natu won an Oscar
It should be remembered that the passionate song 'Nattu Nattu' from the Tamil film 'RRRR' won the Oscars for Best Original Song, while the Indian film 'The Elephant Whisperers' also won the Oscar for Best Documentary.