News Waali latest news updates.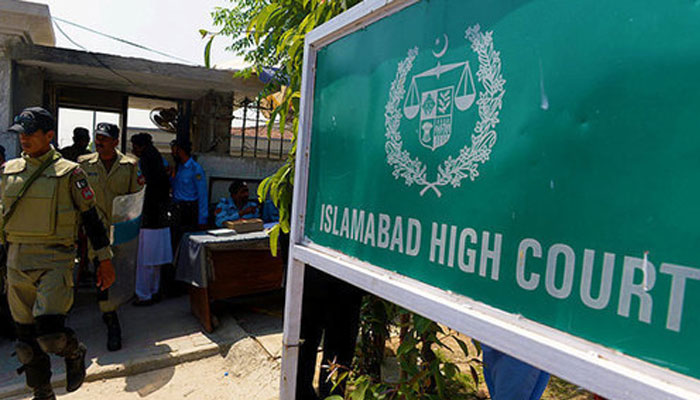 The Islamabad High Court has directed the lawyer of the petitioner in the impeachment case of Imran Khan for hiding his alleged daughter Terian White to prepare and support the case by March 20.
Chief Justice Amir Farooq said that you should leave the petition admissible and end the matter by saying yes or no, otherwise someone will bring this matter again in the next election.
Justice Mohsin Akhtar Kayani said that the paternity test has not been recorded, and therefore there is no evidence.
A larger bench of 3 members headed by Chief Justice Aamir Farooq of Islamabad High Court heard the plea of ​​citizen Mohammad Sajid asking PTI Chairman Imran Khan not to reveal his alleged daughter Terrian White while submitting his nomination papers in the last general elections. asked to be expelled.
The Chief Justice told Imran Khan's lawyers, by the way, this is a 2 minute case from your side too? Either you admit it or deny it, the petition ends.
When presented with a copy of Imran Khan's affidavit given in the Teryan case, Justice Mohsin Akhtar Kayani asked do you have this same document available and relying on it? Guardianship is written in the affidavit, there is no mention of being a father.
The lawyer said that the American court has decided that Terrian White is the daughter of Imran Khan. The girl's name is Terian Jade Khan White and the current age is 31 years. When his mother died, Imran Khan was asked for guardianship permission. If Imran Khan was not a father, why would he give permission? Imran Khan was the girl's father so he gave that permission.
Justice Mohsin Akhtar Kayani said the California court's decision was an ex-party act. You have to show the confession of Imran Khan in very clear words, the girl herself has said that Imran Khan is my father, so it does not bind Imran Khan, many people in Pakistan are guardians of children but not are fathers. The daughter can come and say this is my father, the father should declare it, how can someone else come and say this when the victim's daughter does not say it? Tomorrow someone will come and ask for a DNA test.
The lawyer said that when the issue of the paternity test came up in the US court, he withdrew from the court case.
The court asked if pulling out of the court case could be proof that he is the father of the girl?
The court adjourned the hearing until March 20, instructing the lawyer to provide better assistance with the record of the case.
.