News Waali latest news updates.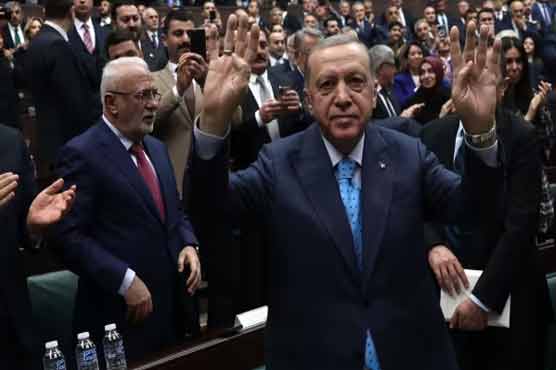 Ankara: (Web Desk) Turkish President Recep Tayyip Erdogan announced general elections on May 14.
According to the news agency, the President of Turkey announced the date of the elections in an address to the youth in Bursa, on this occasion the President of Turkey, Recep Tayyip Erdogan, said that he is grateful to God that he will work together with the youth who eligible to vote for the first time.
According to the news agency, the president of Turkey who has been in power for two decades will face fierce competition in the elections. According to public opinion polls, the parliamentary and presidential elections in Turkey will be tough this time.
It should be noted that the elections in Turkey were to be held on June 8, 2023, but it has now been announced that the elections will be held a month earlier.